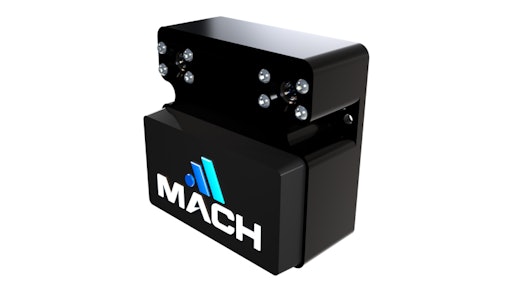 Mach
Mach, a provider of autonomous solutions, unveils its latest offering, the Mach Perception, which promises to drive the future of autonomy, serving original equipment manufacturers (OEMs) with autonomous capabilities. Mach Perception is a ruggedized high-performance stereo vision platform designed to deliver exceptional performance. Equipped with proprietary Mach or client-specific neural networks, this solution showcases prebuilt features like obstacle detection, row following and vision-based odometry.
With optional radar or lidar sensor fusion, Mach Perception is designed to function efficiently in a wide range of harsh environments, making it ideal for agricultural, construction and industrial applications. The Mach Perception will assist in labor and safety in many industries. Automating fleets and operations can lead to substantial increases in efficiency and productivity while creating safer and more enjoyable work environments for employees, resulting in less turnover.
According to Colin Hurd, CEO of Mach, the solution was designed to fill a gap in the off-road autonomy space related to ruggedized machine vision capable hardware.