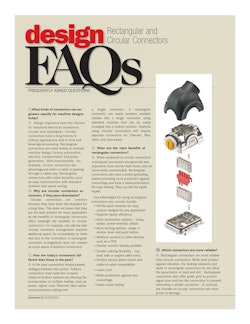 Answers to some of the most common questions about connectors, including:
What kinds of connectors can engineers specify for machine designs today?
Why are circular connectors so common, if they pose drawbacks?
How are today's connectors different than those in the past?
Which connectors are more reliable?
What does the future hold for rectangular connectors?