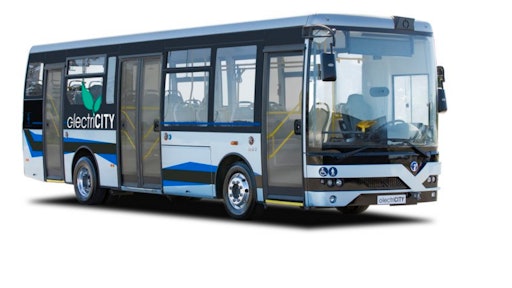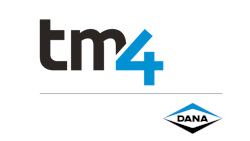 TEMSA Global, a leading Turkish coach, bus and light truck manufacturer, unveiled a new platform of electric bus at Busworld Istanbul 2016. The 9 m TEMSA MD9 ElectriCITY bus is equipped with TM4's SUMO electric powertrain, comprised of a high-torque direct drive motor and automotive-grade power electronics. According to road tests, the EV bus performs better than its diesel counterpart. With the transmission, the high acceleration is smooth, silent and efficient.
TM4 has been working closely with TEMSA and its partners in the development of this platform. "The TEMSA brand is a respected and admired name amongst Turkish vehicles manufacturers and key European markets. TM4 is pleased to have developed a very close relationship with TEMSA's talented development team and look forward to the deployment of their EV platform," says TM4's Sales and Customer Service Director, Eric Azeroual.
Already powering thousands of electric buses worldwide, TM4's technologies have proven their quality, reliability and cost effectiveness. Developed for performance and durability, the SUMO systems are optimized for medium- and heavy-duty electric and hybrid vehicles such as 6-18 m buses, delivery trucks, shuttles, tow tractors and more. "When evaluating the perfect drivetrain solution for TEMSA's electric bus platforms, our simulations showed that with their superior efficiency, performance, competitive price and maintenance-free lifecycle, the SUMO powertrains were enabling our customers to get a faster ROI," says Burak Onur, Technology Manager at TEMSA Global.
The MD9 ElectriCITY will be operating in Adana starting June 2016. This 9 m bus can carry up to 63 passengers and thanks to its 200 kWh battery pack, it can travel up to 230 km on a single charge. The demand, both in Turkey and Europe, for clean, alternative energy vehicles means that other cities could soon be adding TEMSA's electric buses to their fleets.