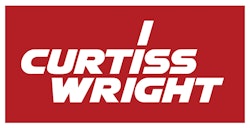 Curtiss-Wright Corporation announces that it has completed the acquisition of 100% of the membership interests of Arens Controls, LLC (Arens) for $98 million in cash. Arens is a leading designer and manufacturer of highly-engineered, precision operator interface controls and power management systems for commercial and off-road industrial vehicles. The acquired business will operate within Curtiss-Wright's Controls segment.
"The acquisition of Arens complements our previous acquisitions of Williams Controls and PG Drives, further strengthening and growing Curtiss-Wright's existing industrial controls business," says David C. Adams, President and CEO of Curtiss-Wright Corporation. "This is another step toward our vision of being the supplier of choice for operator control subsystems and critical drivetrain components in specialty vehicles. As a leading designer and manufacturer of critical vehicle controls technologies, Arens' complementary products and long-standing customer relationships position Curtiss-Wright for increased penetration within the commercial and off-road vehicle markets. Additionally, this acquisition allows us to leverage our global manufacturing footprint to create margin expansion opportunities."
Together, the combination of the industrial controls businesses addresses the long-term trend among commercial and off-road vehicle Original Equipment Manufacturers (OEMs) toward a greater reliance on strategic supply relationships by seeking suppliers who can provide operational flexibility and innovative products across multiple geographic markets. This is particularly evident in China and India, where medium and heavy truck production is forecast to grow significantly over the next few years.
Founded in 1939, Arens is a recognized leader in the production of control system solutions for industrial vehicles, including heavy and medium trucks, buses and off-highway equipment. Arens' market-leading products include vehicle power management, shifters and controls. Its products also address the long-term industry trend toward higher fuel efficiency and lower emissions through the growing demand for Hybrid Electronic Vehicles (HEV). The implementation of more stringent worldwide emissions standards for heavy trucks and specialty vehicles is expected to lead to increased market demand for these products, particularly in China, India and Russia.
Arens, headquartered in Arlington Heights, IL, has approximately 120 employees and is expected to generate sales of approximately $57 million in 2013.
Companies in this article