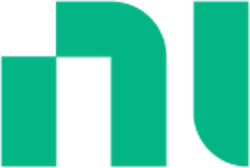 National Instruments (NI), the provider of solutions that enable engineers and scientists to solve the world's greatest engineering challenges, announces the release of NI Trend Watch 2015. The second annual report examines a range of topics – from the industrialization of the Internet of Things (IoT) to the growth impact of the maker movement.
"NI knows that future systems will be based on architectures and technologies that may not even exist yet," says Eric Starkloff, NI Executive Vice President of Global Sales and Marketing. "We're investigating these trends because we're committed to providing a flexible platform that can incorporate new technologies so that you can build systems to meet your future needs."
NI Trend Watch 2015 covers trends in these areas:
5G: The Internet for Everyone and Everything – The mobile Internet encourages innovation and inspires researchers to think beyond faster data and greater capacity. New networks, referred to as 5G, may unleash enormous economic potential.
When Exposed to IoT, Big Iron ATE Will Rust – For the testing challenges of tomorrow, traditional automated test equipment (ATE) falls short. Test engineers need smart ATE for the smart devices of the IoT.
The Industrial IoT (IIoT) – The IIoT is a vast number of connected industrial systems that are communicating and coordinating their data analytics and actions to improve industrial performance and benefit society as a whole.
The Impact of the Maker Movement – The Internet is fueling a massive maker community. As the maker movement continues to grow, it is important to assess the impact it will have on innovation, economic growth and future generations.