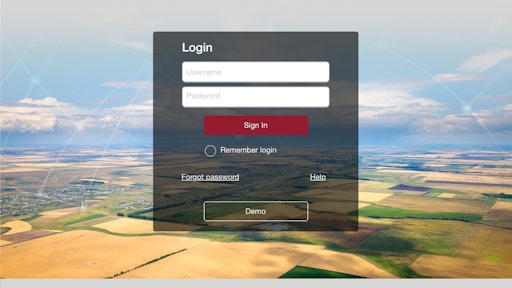 AGCO Corporation announces several feature updates to its AgCommand telemetry system, including key reports, mobile app enhancements, and a new look and feel. AgCommand is a key product included in Fuse Technologies, AGCO's next generation approach to precision agriculture and precision machine management, enabling insights into the efficiency, performance and logistics of the entire farm operation and enabling key service offerings to ensure machine uptime.
AgCommand enhancements allow users to:
Make timely and more informed fleet management decisions using the new Automatic Weekly Machine Status Report, consisting of a brief vehicle summary, graphical efficiency chart and service report.
Identify optimal engine performance and standardize the fleet operation based on the updated Engine Performance Report which now shows more granular, single vehicle information.
Enhance overall productivity with increased insights from the Vehicle History Report which now offers each individual vehicle's information on productivity, performance, maintenance history and cost analysis.
Monitor overall fuel consumption, fuel per hour, fuel per area, and area per hour allowing customers to compare operator performance and adjust driving habits as needed for greater efficiency (as a new feature of AgCommand Standard Plus).
Access AgCommand in Czech and Hungarian now in addition to the other 14 languages available.
Enhancements made to the AgCommand mobile app for iPad and iPhone include iOS 8 updates, and a new look and feel that makes app navigation easier and more intuitive.
The ability to roam between 3G and CDMA (Code Division Multiple Access) networks is an additional benefit expanding coverage so more customers and dealers can now use AgCommand over a broader stretch of land than before. This will be supported by new hardware released to the market in the first half of 2015.
Customers also have the option of an additional level of support provided by their dealer. With the machine owner's permission, AgCommand allows dealers to monitor their customers' fleets, and provide a significantly enhanced level of support and service.
"The new AgCommand updates will not only enable farmers to better utilize data collected from their equipment to make important decisions it will also give them the flexibility to include their local AGCO dealer in the process to gain greater insights on how they can increase productivity and reduce costs to capitalize return on investments," says Ben Studer, Director of Product Management, Global Advanced Technology Solutions and Electronics Functional Group.