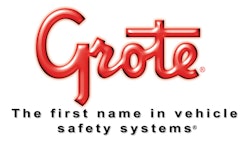 Michael R. Henderson has been hired as Grote Industries Vice President of Engineering. Henderson is responsible for all Grote Engineering and will be implementing Lean NPI, and driving Grote's new product development process.
Henderson has extensive experience in engineering and operations management, product design, and research and development over the past 25 years with high growth international companies. Much of his career was spent with Seagate Technologies the global leader in hard disc drives, finishing his tenure as Vice President, Asia Engineering, responsible for all Seagate engineering in Asia. His range of experience at Seagate included management roles in product engineering, new technology development and program management. Ten of his 20 plus years was spent living in Asia in Suzhou China and Singapore. 
After Seagate, he joined Avaya, a leading communications equipment company as Vice President of Product Engineering. Most recently, he was the Vice President of Operations and Engineering for a new-technology start-up called Modumetal in the field of nano-laminate alloys. 
Henderson has a BS in Physics and Mathematics and an MS in Physics from the University of Minnesota. He has also completed the executive management programs from the Harvard Business School and Stanford University.  
"I am excited about the addition of Mike Henderson to our Executive Committee and management team," says Grote President and CEO Dominic Grote. "Much of Mike's experience has been with fast, high growth companies. He will be a valuable contributor and help us accelerate our global leadership and continue our preeminent position for innovative visibility solutions."