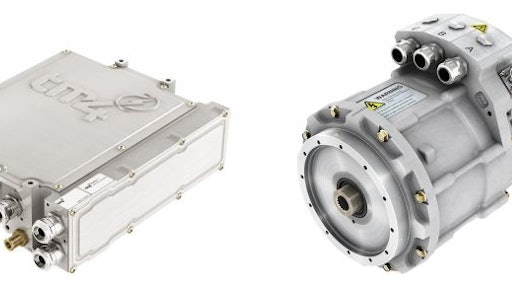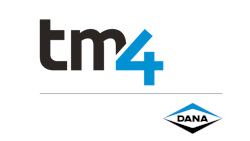 Ballard Power Systems has selected TM4 Inc. for the supply of electric motors and inverters to be coupled with new compressor units. This announcement follows the launch of Ballard's seventh generation FCvelocity-HD7 power module at the 2015 UITP World Congress and Exhibition in Milan, Italy.
Ballard's high performance FCvelocity-HD modules have demonstrated exceptional reliability while clocking millions of kilometers on the road, principally in bus fleets. FCvelocity-HD7 offers a number of key advantages in the areas of performance, integration, cost reduction and market leadership.
The TM4 MOTIVE Series of high RPM motors was selected by Ballard for its proven reliability, quality and high power density. The air supply of a fuel cell is a very critical system. A robust, compact and efficient motor is essential to the design of a fuel cell.
The selection of TM4's products was also driven by the cost optimization process of the development of this new generation of FCvelocity-HD power module. TM4 has made significant progress through its global supply chain in order to lower cost and support Ballard in the worldwide deployment of its new FCvelocity-HD7.
"We are pleased to be working with Ballard on their new generation of FCvelocity-HD7 power module," says Robert Baril, TM4's Chief Operating Officer. "This new project has allowed TM4 to optimize our products for fuel cell module requirements, enabling our expansion into a new and promising market. We look forward to this collaboration that will certainly strengthen the relationship between our companies."
TM4 and Ballard are pioneers in their respective markets, namely electric powertrains and PEM (proton exchange membrane) fuel cell technologies. Through their work, both firms have been enabling the advancement of clean transportation initiatives.
Companies in this article