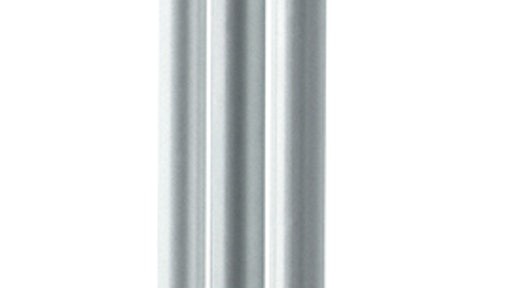 Many different types of level sensing devices have been used with varying levels of success. Ultrasonic, sight-glass, pressure and infrared are just a few of the methods utilized to detect the level of a fluid in a vessel. Adding to the complexity of sensing a fluid level in a stationary tank is also the task of applying a technology to sensing the fluid level in a demanding mobile application such as an off-highway vehicle or floating carrier (barge, ship, etc.). Fluid levels of fuel tanks or cargo must be displayed accurately on the vehicle operator's display panel. Not only do successful operations depend on it but also the safety of people, machines and the environment.
The numerous European Union (EU) regulations for environmental protection have a particular impact on the vehicle industry, especially with respect to noise and exhaust emission standards. Increasingly, vehicle manufacturers make use of sensors and other electromechanical devices in order to ensure safe operations and regulatory compliance. Level sensors provide information regarding fluid levels of tanks and other containers which cannot be visibly checked from the outside. Level sensors are important to help maintain supply of hydraulic, lubricating or cooling mediums at the right level so that the safe operation of the vehicle is guaranteed. Furthermore, these sensors can detect possible leakage and thus prevent damage to the environment as well as the vehicle.
Reed switch technology
As containers, and the liquids stored within them, have various solutions to determine liquid levels reed contact technology is widely applied. Located in Gurnee, IL, elobau's contact-free switches function like reed switch contacts made of specially alloyed material. These two (or more) contact devices or "paddles" are fused in parallel and at a fixed distance inside a glass tube under vacuum or a protective gas environment.
The contact's operation is accomplished by an externally acting magnetic field that, when brought into the proximity of the reed switch (glass tube), then magnetizes the contact device resulting in the contact paddles attracting to each other, touching and creating a closed circuit. The switching contact is closed with very low contact bounce. As soon as the magnetic field passes away from the reed switch, the polarity of the paddle changes so that both paddles have the same magnetic polarity and repel each other, creating an open circuit again.
This technology is used in a number of ways in elobau's level measurement devices. Regarding continuous level measurement, the reed switches are mounted on a printed circuit board (PCB) side by side along the length of the PCB--the overall PCB length being approximately equal to the depth of the tank to be sensed for level. This allows a very small measuring grid which is particularly important based on tank geometry. The company also produces level sensing devices utilizing reed switches that simply indicate a high or low condition with the "level" or "full" measurement as a result of a single reed switch being activated
Reed switches function free of the contact required to actuate them and, as a result, have a hermetically closed switching element insensitive to impurity and medium influences making them attractive to rugged applications like off-road equipment. In addition, these switches are available in small installation sizes, are inexpensive and highly reliable. Millions of switching cycles are typical for reed contacts.
Level sensor operation and construction
The classic vertical level sensor (which also can be configured as a fuel sending unit) is flange-mounted so the electrical connections are on top of the container. A sealed pipe with an internal reed switch PCB is submersed into the liquid. The magnet is encased in a cylindrical float, resembling a doughnut, which slides up and down the length of the pipe according to the liquid level. For example, in a container of diesel fuel, the float is at the upper end of the tube when the tank is full. As the level drops, the float also drops until the critical fluid level is reached. During the descent of the float, the magnet contained within activates the reed switches (or deactivates depending upon the reed switch type and configuration) and allows an analog signal to be output through the electrical connections at the top of the unit. This analog signal is then sent to the control panel or operator display to indicate the proportional fuel level in the tank.
What seems to be simple is actually quite complex. The float, for example, is made of two parts, inside which is the magnet. The manufacturer has to ensure that both shells are closely sealed together; if liquid enters the float, it will sink and release a false alarm. Therefore, both halves are welded together by an ultrasonic procedure and the imperviousness is verified. As an alternative, foamed floats are available, but they are not suitable for all liquid types.
elobau offers a standard product range for the most common applications. This standard product range gives elobau many options. In this context, "standard" refers to small level sensors which are produced in mass quantity. Shape and measure points are specified by elobau and cannot be customized. These level sensors have a switching point which has the function of a N/O, N/C or a change over contact. However, the user can change the N/C and N/O functions by attaching the float upside down. The standard level sensor can be made of several materials including PVC, PA, PP, PVDF and stainless steel. The leads also are available in different materials and in different temperature specifications. Different float sizes and shapes cover a variety of applications.
Customizing solutions
A configurator kit is offered by elobau for customizing fuel level sensor solutions. The configurator is contained on elobau's website and allows the user to input critical application information and will then calculate a customized solution that can be produced once an order has been placed.
The float switch assembly-system includes different heads, flanged connections, rising pipes and, depending on the rising pipes, different floats which vary in size and material.
Connectivity is also variable; elobau offers flying-leads, different types of connectors and connection boxes. The ideal sensor can be customized from this range of modules and the customer can precisely specify sensing points as required for the respective application.
Fuel senders bring added feature to level sensing
A fuel sending unit can also be adapted to and enhance a level sensor. Level sensors are often applied in conjunction with suctions tubes, which can enhance the medium. A suction tube, which is often applied in the vehicle industry, is elobau's S1 Series. It consists of one suction tube and one level sensor in a single housing. By applying various floats, the defined filling levels can be checked. However, if various shift points are necessary—for example, between 10 and 20 points—a reed resistance chain must be used. Particularly in reference to fuel tanks, which often have a more complex geometric structure, this system can analyse exact fluid levels in a quasi-analogue manner. After all, the driver does not merely want to receive a warning once the minimum level is reached; he needs to be continuously informed regarding the fluid level.
The 351 TEG Series is particularly designed to be used in fuel tanks. An extraction pipe and a fill pipe are integrated into the module which is closely connected to the actual measurement unit. Additional extraction and filling points are no longer needed. The injection molded tank sensing head includes an inlet and outlet connection, as well as an air bleed and an electrical connection (there are three different versions with different hose connections). These three tubes are either made of PVC, stainless steel or aluminium. The tank sensor is equipped with fixed switch points regarding minimum and maximum levels or, as with the 298 Series, it is equipped with a bistable (latching-style reed switch) resistance chain. The distance between reed contacts can be individually adjusted. This way, a continuous measurement with empty and reserve status signal is possible.
Companies in this article