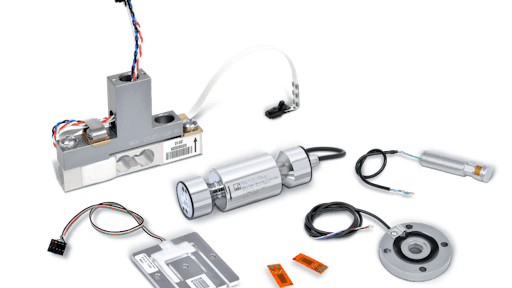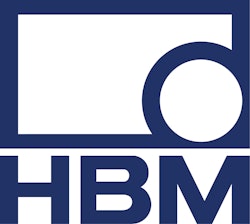 HBM, Inc. offers a wide range of pressure, force, torque and load measurements to OEMs that need to incorporate strain gage-based sensors into their end products.
For many specialized or demanding applications when off-the-shelf sensors are not an option, HBM designs and manufactures sensor and sub-assemblies that are compatible with today's smart products, while requiring minimal design change to the OEM's existing system.
HBM's four main offerings include:
Strain gages for custom transducers

OEM gaging services to gage customer supplied parts

Building block sensors, for parts such as pump blades

Assemblies that includes load introduction parts
HBM provides the entire spectrum of a custom designed solution, from initial scope and performance definition through the design and build cycle, including verification and validation. Included in the process is any modification to any existing structural member to make a sensor to measure quantities such as force or torque. HBM applies brings the in-house design capabilities of its electronics group to modify existing amplifiers, or design new ones, to meet a customer's exact output needs.
"We work carefully with our customers from the initial meeting to not only understand their project requirements and specifications, but to present a solution that calls for the absolute minimum of design changes to their original system," explains Randy Hopkins, Director of OEM Sensors, HBM. "Our role is to leverage our superior sensing technology in a way that enhances the performance of their end products, rather than require them to re-work their designs to accommodate our sensors."
HBM offers a range of sensor technologies specific to a variety of its market segments:
Agricultural
Planting Downforce Load Sensor

Grain Flow Yield Monitor

Seed and Fertilizer Tank Weight

Baler Sensor

Tractor Draft Pin

Vehicle Torque Sensor
Industrial Vehicle
Mobile Elevated Work Platform Load Cell

Telescopic Handler Sensor

Mobile Crane Load Pin

On Board Weighing Load Cell

Vehicle Torque Sensor
Robotics/Torque
Torque Sensor

Washer and Button Load Cell

Joystick Sensor

Multi-axis Sensor

Bicycle Sensor
Energy
Load Pin

Threaded Rod End Sensor

Pancake Load Cell

Hammer Union

Washer Force Sensor

Torque Sensor