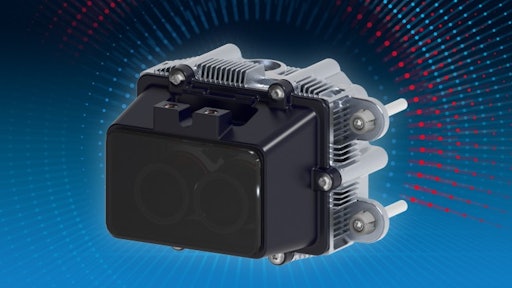 ZF Friedrichshafen AG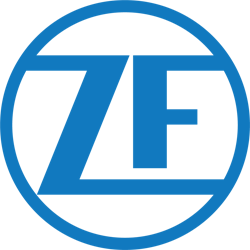 Ibeo Automotive Systems GmbH and SICK AG have announced they will make their ibeoNEXT 3D Solid-State lidar sensor available for industrial applications. ZF Group, which holds a 40% stake in Ibeo, will produce the transceiver modules for this new version of the sensor at its manufacturing facility in Brest, France.
Demand continues to grow for durable yet small and cost-effective sensor solutions to aid with autonomous vehicle development. Ibeo's new solid-state sensor technology helps meet this industry demand by having a compact form and no moving parts. The lack of moving parts reduces the chance of failure, improving durability. These features make the sensor suitable for use in various applications within the industrial sector.
The sensor is able to process several laser pulses in parallel to generate a high-resolution 3D model of its environment in real time, says ZF in its press release about its production of the new sensor. Great detail of the environment is created, as well, helping autonomous systems to better "see" their surroundings. This sensor also has the ability to recognize crash barriers, road markings, vehicles, cyclists and pedestrians, as well as their position and movement, further improving accuracy and safety for autonomous systems.
The new solid-state lidar sensor is based on a version developed by Ibeo and SICK for the automotive industry, which ZF will also produce. For the final product, Ibeo is providing its ibeoNEXT measurement core while SICK will develop the system design and application software.
"At ZF we consistently use lidar in our sensor set from Level 4 onwards – but of course the sensor already contributes to significantly more safety and comfort from level 2 onwards," said Christophe Marnat, Executive Vice President of the ZF Electronics and Advanced Driver Assist Systems Division, in ZF's press release announcing production of the new sensor. "These advantages can now also be implemented in industrial applications such as automated guided vehicles, forklift trucks and other forms of mobile automated machinery."