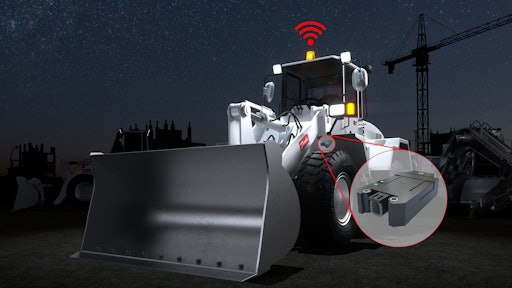 Danfoss Power Solutions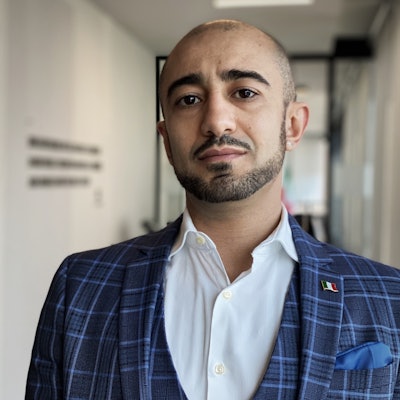 We were happy to talk with Mohamed Abd El Salam, IoT and connectivity senior product manager with Danfoss Power Solutions about telematics and connectivity in off-highway equipment. In this Q&A, he answers questions about what data original equipment manufacturers (OEMs) need to gather and deliver to their end users and the level of connectivity that should be included.
What are the top datapoints that OEMs should consider gathering for its end users?
Traditionally OEMs tried to capture everything from the end user. After realizing that getting everything is not as effective and useful as expected, many OEMs are reconsidering this approach. It is now crucial to get data relative to working cycles and machinery application to monitor the life cycle of the vehicle and to be able to recreate the digital twin of the job site.
It is still important and relevant to get the classic telematics data like fault codes, fuel consumption information and CAN bus data. But the vehicles are getting smarter, as are the telematics gateways, so some relevant information can be calculated directly on board, reducing the need to send everything off board.
What technology is most important for OEMs to include in their industrial vehicles?
CAN bus protocol and similar protocols are essential to get a streamlined way to capture information from the vehicle without getting worried about adding specific sensors. As much as possible, CAN bus should be able to bridge all the vehicle's electronic control units, sensors, controllers, etc. This is also the perfect way to enable real remote servicing of these components through a remote service application.
Do you think integrating vehicle data into an ERP system?
This is now common in the market among our customers, and our approach is to give our customers the appropriate APIs to let them connect with their enterprise resource planning (ERP) system, dealer management system, and other tools.
How important is open API when adding IoT/telematics technologies to equipment?
APIs are now essential for telematics solutions. Nowadays, telematics customers are more demanding and more familiar with the digitalization trend. They are always looking for data integrations, data exchanges, and connecting solutions together. APIs are the way to provide our customers with an ecosystem experience where everything is connected. We will give them the tools and "doors" to expand the ecosystem based on their specific need and application.
What are some benefits that
Danfoss

Power Solutions has seen from IoT technology with its solutions?

We have a wide portfolio of IoT services and rugged gateways developed in close collaboration with our customers. Our remote servicing options are helping reduce machine downtime and saving time and travel costs for in-person technician visits through remote software updates on the entire machine, troubleshooting, or even just changing parameters over the air. We offer those services over a 4G connection or even through a cost-optimized WiFi bridge using the machine site's own WiFi internet connection, which enables the machine owners to save on monthly data charges.
Is there anything else readers should know about telematics and IoT technology in mobile, heavy-duty equipment?
Telematics is now close to mandatory for many customers and projects. We are also seeing that telematics will be extremely connected with other major trends like decarbonization and autonomy, which are completely based on data, artificial intelligence, and constant measurements and controls. So, telematics is not going to be just a fleet manager or service manager tool, but also the enabler or an add-on for other important services or objectives.
The Importance of Telematics When Designing Commercial Vehicles
By Vincent Pesch, director, connected vehicle engineering, Navistar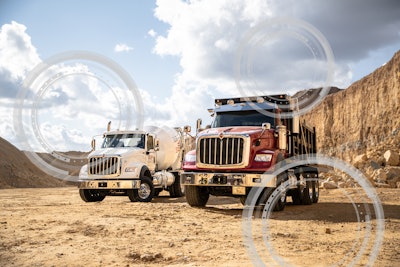 Telematics are very important to the design of commercial vehicles. Connected vehicle technology is already table stakes for on-highway vehicles, and it's rapidly approaching that in the vocational space as well. It enables many critical services [such as advanced remote diagnostics]. With advanced remote diagnostics, fleets and business owners can have immediate access to the health, location and performance of their vehicles at all times. As data analytics and machine learning continue to mature, predictive maintenance and prognostic repairs will help companies avoid unplanned downtime in favor of planned maintenance events, saving them time and money.
Additional capabilities for advanced remote diagnostics include over the air engine software programming, which allows calibration and programmable parameter updates to be made without taking a vehicle out of service. Starting in January, every vocational truck and tractor our team produces will be equipped with a factory-installed telematics device with all those services and more for 5 years as standard equipment.
From an OEM perspective, it allows us to use operational data from vehicles in the field to help optimize future specifications for better performance and reliability.