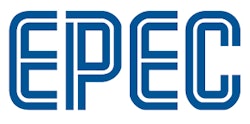 Epec
Finnish technology company Epec Oy has acquired the Dutch Bram Engineers B.V. The companies have signed an agreement according to which the company will be acquired by Epec effective Nov. 1, 2023. The background of this acquisition is in a long-term partnership between Bram and Epec. Bram and Epec have had a valuable collaboration in delivering products and services for machine manufacturers for many years. The acquisition will make it possible to provide customers software development and systems engineering services and products related to software, electrification, autonomous systems and control systems even more widely in the future.
The transaction is in line with Epec's growth strategy. According to Epec's CEO Jyri Kylä-Kaila, Epec has actively sought expansion opportunities in Europe. As products and service offerings are evolving, representatives say the acquisition will strengthen the customer service of both companies.
Epec Oy, part of the Ponsse Group, is a system supplier specializing in advanced electronics and software for machinery and commercial vehicles operating in demanding conditions, electric powertrain systems, and assistive and autonomous systems. In early 2023, Epec expanded into the United States and established an office in Milwaukee, Wisconsin. The company also has an office focused on sales and customer support in China, as well as a dealer network around the world.