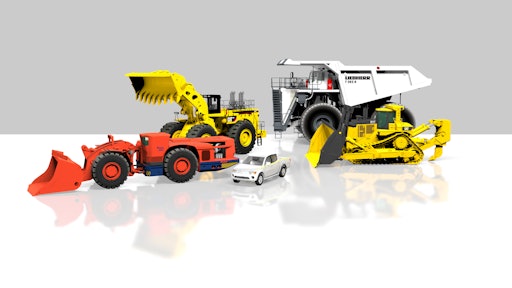 Every four years, thousands of mining leaders, managers and decision makers converge on one of the biggest international mining shows on earth – MINExpo, and this year Remote Control Technologies (RCT) is proud to take part in it.
The premier mining event draws a large, international audience representing all major mining regions in the world, making it a very appropriate platform for RCT to exhibit at given the company's vast presence in projects across the globe.
"RCT has undertaken work in more than 64 countries and this number is continually growing," says RCT's Executive Director and CEO Brett White.
MINExpo 2016 is showcasing real technologies, advancements, innovations and solutions that will impact the bottom line of mining companies today and into the future.
"The theme of this year's expo reflects RCT's capabilities as we are an innovative Smart Technology company focused on providing proven solutions to the mining industry," says White. "The upcoming expo provides us with the opportunity to showcase our latest innovations helping to increase productivity at mine sites around the world.
"RCT has a compelling offering – we are the whole package providing an end-to-end service to our clients. It's what makes us stand out from the crowd, we are very proud of what we do and the team are excited to share it with the world in September," he says.
A large group of RCT representatives will be heading to MINExpo 2016 to partake, all of who have extensive experience in the mining industry and with RCT technology.
RCT's booth will be of particular interest to those in the industry wanting to find unique solutions to increase productivity, profitability and safety at their sites.
This includes the latest in automation technology to maximize mining equipment performance with minimum human interaction; data management solutions that deliver relevant information to ensure an efficient operation by reducing downtime and increasing the lifespan of equipment – all while safeguarding operators.
However, its biggest drawcard will be the ControlMaster Guidance simulator, allowing attendees to see RCT's technology in action.
MINExpo will be held September, 26-28 at the Las Vegas Convention Center in Las Vegas, Nevada.