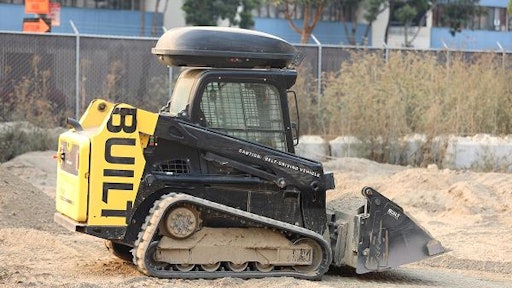 Built Robotics has developed an autonomous track loader (ATL), the first of what the company believes will be many pieces of autonomous construction equipment. The machine—named Mary Anne after the children's book Mike Mulligan and His Steam Shovel—took 2 years to develop, and completed its first commercial project this summer. 
Development of the ATL came about as founder and CEO Noah Ready-Campbell learned more about the construction industry and the challenges it was facing such as labor shortages, safety and productivity needs. To help overcome these, he spoke with several engineers and contractors within the industry and decided to develop an autonomous machine. He determined sensor technologies being used in self-driving cars could be retrofit for use in the equipment, and developed autonomous software designed specifically for the requirements of construction. 
The company is now looking to further its R&D and deploy the machine at scale.
Read more in a recent blog post from Ready-Campbell.