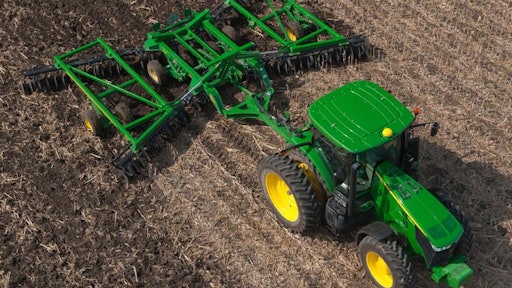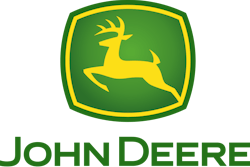 John Deere adds to its portfolio of implement control products for various farming applications with the introduction of John Deere Implement Detection software.
The new Implement Detection technology, exclusive to John Deere, automatically populates implement- and task-specific settings from a controller on the implement to the GreenStar 3 2630 display in the cab. When a piece of equipment with Implement Detection is connected to a tractor using the 2630 Display, a one-page notification will indicate the implement's name, connection type and other settings saved to the implement controller.
Operators can accept settings and move to the run page, or they can make adjustments to the settings if necessary. All changes to implement settings will override previously saved inputs. Implement Detection has universal compatibility with John Deere and competitive equipment and provides an integrated solution to set up different types of equipment consistently with each use.
"With the addition of new John Deere Implement Detection, producers will see improved functionality and ease-of-use for these precision products when operating in the field," says Janae Althouse, ISG product manager for John Deere.
"Implement Detection allows John Deere customers to spend more time working in the field and less time setting up their equipment or recalling what adjustments had previously been made," Althouse says. "It also helps reduce mistakes by operators in the field and ensures implements are set up exactly the same from use to use and year to year."