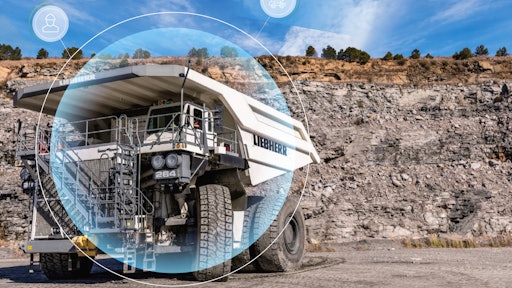 Hexagon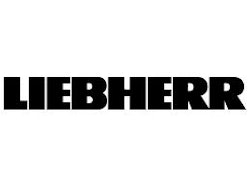 Hexagon's Mining division and Liebherr announced at MINExpo in Las Vegas a global framework agreement that advances the next generation of mine automation. Hexagon technology, including its autonomous mission management system, will be used in the mine automation options offered by Liebherr to customers. A high level of safety, flexibility and seamless integration are the hallmarks of Liebherr's offerings, which include its complete autonomous haulage solution.
"The autonomous mission management system will orchestrate autonomous fleet and unmanned mine traffic movements throughout the mine for optimized autonomous haulage. It is fully integrated with our fleet management and enterprise analytics and reporting portfolio products," said Hexagon.
"We are thrilled to partner with Liebherr, which shares our vision of an autonomous future and is equally committed to the safety of miners," said Andrew Crose, VP-Autonomous, Hexagon's Mining division.
"We're very proud of the autonomous mission management system," added Crose. "From one platform integrating multiple life-of-mine solutions, it embodies our mission to empower an autonomous future."
"Integration of Hexagon's technologies enables Liebherr to provide autonomous mining solutions, consistent with our vision of open architecture next generation mine automation," said Scott Bellamy, Head of Product Management – Mining Trucks, Liebherr Mining.
"Today's announcement is an exciting milestone for both Liebherr and Hexagon, underpinning the next phase our collaborative partnership."
Integrating the power of Hexagon's technologies with Liebherr's interoperable solutions delivers the next generation of mine automation with enhanced on-board intelligence, reducing dependency on site infrastructure and centralized supervisory systems.