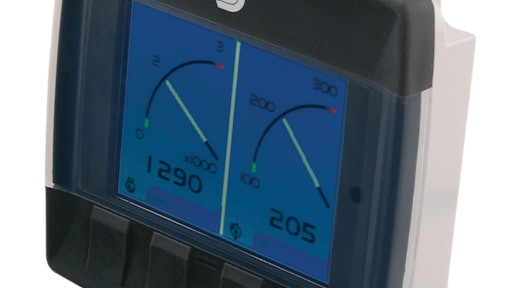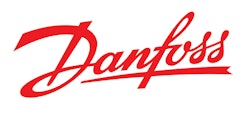 Sauer-Danfoss introduces two robust mobile machine management solutions that help OEMs reduce vehicle development costs and accelerate time to market. The updated PLUS+1 Compliant Engine Information Center (EIC) software and PLUS+1 Extended Memory Controllers represent the latest evolution in the Sauer-Danfoss PLUS+1 family of flexible, mobile machine management products.
Engine Information Center (EIC) Software
Updated EIC software offers mobile off-highway equipment OEMs new monitoring support for Tier 4-emissions-compliant engines.
Preloaded on all keyed variants of the PLUS+1 DP200 and DP250 graphical terminals
Enables customization of engine monitoring displays, allowing terminal users to navigate diagnostic information and configuration screens using four front panel soft keys
Ability to manually initiate or inhibit regeneration of DPF using buttons on menu bar
Soot and ash percentage gauges
LED warning for high exhaust system temperature
Color or monochrome variants
Two-, three- or four-gauge display per page
Gauge information configurable from more than 50 signals, including rpm, engine hours, coolant temperatures, oil temperatures, oil pressure, fuel level and fuel consumption
Standard J1939 DM1 error messages are automatically displayed in user-understandable terms and logged in a fault history for easy retrieval
Extended Memory Controllers
The Sauer-Danfoss Extended Memory Controllers provide expanded memory and storage capabilities compared to standard MC Controllers.
Four Extended Memory Controller models that are pin-for-pin compatible with equivalent MC controllers: MC024-018 (24-pin), MC038-018 (38-pin), MC050-018 (50-pin) and MC050-028 (50-pin); easy to port existing applications without wiring harness changes
User-programmable with PLUS+1 GUIDE (graphical user integrated development environment)
Models provide 256 KB of flash memory
FRAM non-volatile memory allows for unlimited amount of read/writes, which enable users to store data as frequently as necessary
Users are able to run any of the Sauer-Danfoss-developed subsystem applications, including complete hydrostatic transmission and work function control system solutions, anti-spin control, fan drive and generic dual path
Feature 2 MB of serial flash/vault memory with circular (continues to write data in a loop) or linear (only records until the memory is full and stops)
Request More Information
Fill out the form below to request more information about
PLUS+1 Compliant Engine Information Center (EIC) Software and Memory Controllers