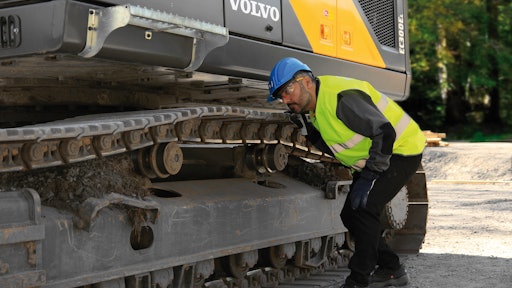 Volvo Construction Equipment
Thanks to lingering supply chain issues and the always-challenging labor shortage, today's heavy equipment owners need every minute of work that they can get from their machines. That's why telematics make more sense than ever. And not just average telematics. A strong OEM-managed telematics offering makes life easier, and it supports the bottom line.
The Problem
Standard telematics systems alert the user for every single machine fault code, no matter how critical or noncritical. For instance, a fleet manager overseeing 100 machines might receive 10 or more emails or texts each day with noncritical fault codes, like low windshield wiper fluid. Only a small percentage might be something that could lead to a major problem, for instance engine failure, if not acted upon quickly. With a cluttered inbox of easily ignored noncritical alerts, the likelihood of occasionally overlooking something critical is high — potentially leading to downtime that could have been avoided.
The alerts from standard telematics systems typically only let the fleet manager know what fault code occurred, rather than offering a probable cause and a recommended solution. That means the fleet manager is ultimately responsible for diagnosing the problem and figuring out what to do about it.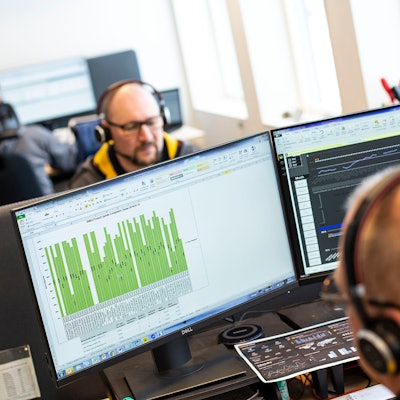 The Solution
An OEM-managed telematics system that includes a team and, in some cases, software that sorts through all the machine fault codes, only alerting the machine owner or fleet manager when they are critical. Beyond that, alerts should also include information on the likely cause of the fault code, the recommended solution and even the potential consequences if not acted upon.
The Financial Impact
Using this type of program allows fleet managers or machine owners to react to critical situations faster and more accurately. Early action often prevents costly downtime and avoidable repair costs. Some advanced telematics systems also share information with the machine owner's equipment dealer. This helps the dealer know exactly what tools and technicians to bring on site if a repair is necessary, reducing the number of trips the contractor must pay for.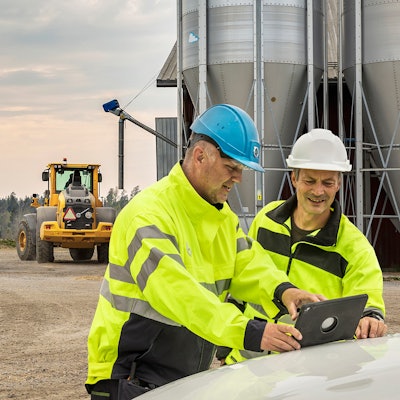 The Specifics
One example of a common issue that a telematics system will alert an end user to is excessive regen attempts. Operators are busy, which is understandable. Sometimes that workload causes them to abort regens, which is bad for the machine. With only a fault code, owners or fleet managers could assume a regen is the cause. However, it is not always obvious. An alert from an advanced telematics system provides:
The exact reason for the issue
What is causing the problems
What will happen if action to fix the issue is not taken
The Numbers
Construction business owners and equipment managers want to understand the total cost of ownership (TCO) of their machines. In its simplest terms, TCO means the cost of owning and operating a machine in dollars per hour, divided by what it produces in tons per hour. Advanced telematics can help with this equation in several ways.
Ownership costs include the purchase price, interest, insurance, tax, residual value and depreciation. The cost end users have the most control over is depreciation. Imagine two of the same machines doing the same amount of work on the same jobsite. However, Machine A runs with 50% idle time and Machine B is idling 33% of the time. Machine A runs about 2,000 hours each year. Machine B operates about 1,500 hours. While it may seem small at first, the difference quickly adds up. After five years, Machine A has accumulated 10,000 hours—with a true working time of 5,000 hours because of the higher idling times. Machine B only has 7,500 total hours—also with a true working time of 5,000 hours.
The same work rate was achieved during the same period, but the difference of 2,500 lifetime hours can remove thousands of dollars from the resale value, depending on the machine size and type—all because of idle time. Advanced telematics services can help owners and operators monitor idle time (and many other stats) and set goals for improvement through concise, easy-to-read monthly dashboard reports.
Operating costs include fuel consumption, wear parts, preventive maintenance and repairs. Using an advanced telematics service can reduce unplanned maintenance and repair costs by catching problems before they escalate and more quickly diagnosing and solving bigger issues. It can also help customers stay on top of scheduled maintenance with reminders and alerts.
Reducing machine misuse is another benefit of the reports that typically come from OEM-managed telematics. Five of the most common operator mistakes from data studies are:
Hot turbo shutdowns
High-speed shifts on wheel loaders
Excessive service brake use
Overuse of differential lock engagement on haulers
Misuse of excavator work modes
Identifying these and other errors and training operators to avoid them can save you significant operating costs, thereby reducing a machine's TCO.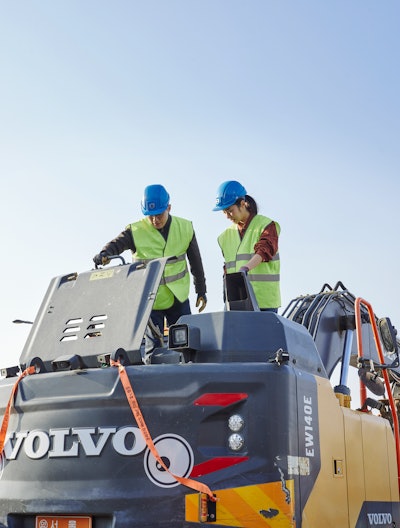 The Case
Some arguments against the use of telematics are that they are too expensive or time-consuming. However, given everything discussed in this article, the exact opposite is true. A strong telematics offering combined with quality equipment and a capable service team should keep a crew up and running better than owners and fleet managers may think was possible.
Jim Bretz​ is the connectivity services territory manager for Volvo Construction Equipment.