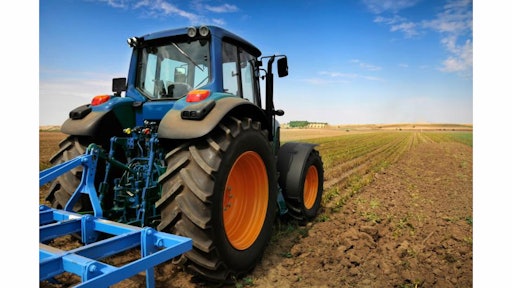 The construction and industrial segments held the largest market shares in the off-highway vehicle (OHV) telematics market in 2013. Demand from the construction and industrial segments will continue to grow considerably, with the construction equipment rental market anticipated to increase from 13 to 15% over the next five years. OHV telematics for agricultural equipment will also gain momentum, as awareness and adoption rates begin to rise in the precision agriculture space.
New analysis from Frost & Sullivan, "Analysis of the North American Off-highway Vehicle (OHV) Telematics Market," finds that 107,100 OHV vehicles installed telematics in 2013, and is projected to increase to 135,000 by 2015. A sudden spike in the volume of telematics-integrated vehicles is expected after 2015, due to the entry of rental equipment companies into the telematics market.
"Overall awareness on OHV telematics has increased significantly in recent years and these technologies are now perceived as the go-to solutions for improving the total cost of ownership," says Frost & Sullivan Automotive & Transportation Research Analyst Gokulnath Raghavan.
Unfortunately, penetration rates have not reached an optimal level, partly due to the lack of training programs on the use of OHV telematics. The absence of return-on-investment justifications for heavy equipment fleet owners and lack of standardization of OHV telematics are also adversely affecting market development.
The Association of Equipment Management Professionals (AEMP) and Association of Equipment Manufacturers (AEM) have begun to standardize OHV telematics and provide necessary training to prospective OHV telematics customers. The challenge to install telematics for mixed fleets will also be addressed as original equipment manufacturers are partnering with third-party vendors.
Despite the initiatives from AEMP and AEM to standardize and educate customers on the benefits of telematics, external drivers in favor of government regulations dictating safety and security requirements are lacking. This, along with heavy equipment fleet owners' preference for basic rather than high-end telematics services, is slowing down the pace of market growth.
"Once heavy equipment fleet owners fully understand the real-time benefits of telematics, they will consider installing advanced solutions," states Raghavan. "If OHV telematics vendors ensure their products enable easy access to data and support heavy equipment fleet owners by advocating specific telematics solutions depending on the application segment, adoption rates will strengthen."