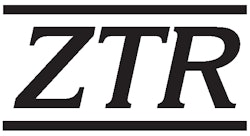 Leading global aerial lift manufacturer, Terex AWP, driven by its Genie brand, chooses ZTR Control Systems as its industrial telematics solutions provider. In its live webcast, January 29, Terex AWP announced its new Genie Lift Connect telematics program. 
"We chose ZTR because we wanted to collaborate with a proven technology provider and develop an end-to-end solution that's customized and differentiated. We listened to our customers, and with the Genie Lift Connect telematics solution, we're giving customers more data and actionable information, through a transparent and flexible user interface, than our competitors," says Christine Zeznick, Genie Senior Product and Business Development Manager for Telematics, Terex AWP.
Providing more than data, ZTR adds greater value for Terex AWP customers, equipment owners and end-users by capturing specific and detailed safety, diagnostic, maintenance and performance insights that go beyond location and usage.
ZTR is a global high-tech company that develops new and innovative solutions for off-road industrial equipment markets, integrating complex components into customized telematics solutions for Original Equipment Manufacturers (OEMs), rental companies and fleets of compact construction equipment. The company focuses on delivering trusted leadership, demonstrated value, proven technology and attentive service.
Paul Wilson, ZTR's Director of Commercial Development and Program Management says it's important to keep innovating and adding new and practical features that benefit customers. Delivering telematics innovation isn't just about the expertise required to generate effective solutions, it's also about working collaboratively to recognize and solve customer challenges. That's why ZTR's telematics solutions make sense for Genie equipment, he adds.
ZTR and Terex AWP will be exhibiting the new Genie Lift Connect program at the following shows:
The ARA Show, February 18-20, 2019 in Anaheim, CA. ZTR booth #4879 and Genie booth #6541
bauma April 8-15, 2019 in Munich Germany. ZTR: Hall A2, Stand 134 and Terex: Hall FM.711 (outside)