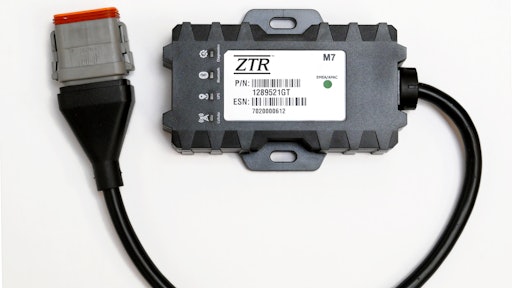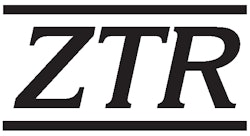 ZTR has expanded its product offering to include an exclusive new Data Brokerage service, the ZTR M7 advanced telematics solution, T-series tags, Access Management, and the new ONE i3 interactive dashboard. With assets monitored poised to surpass 500,000 in 2020 and a rapidly expanding OEM program, ZTR is delivering the telematics solutions for which the industry has been waiting.
Leading the industry in response to the need for richer machine data, greater uptime, and better insights, ZTR has designed new solutions that help rental companies, OEMs and end-users work together to operate smarter and easier.
The ZTR Data Brokerage service, now available in the ZTR ONE i3 platform, enables benefit sharing from machine IoT data across multiple customer accounts. This shared community paves the way for innovative mixed-fleet applications. With ZTR as the trusted broker between parties, client relationships, contracts and technology elements are managed to create the right sharing arrangement and increase IoT data value for everyone.
Extending the ecosystem to connect non-powered equipment, attachments and hand tools, ZTR T-series tags are easily mounted to accessories to provide a clear view of machine and asset locations and usage.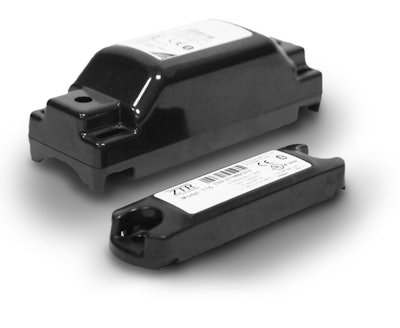 The ZTR M7 is a powerful, flexible and rugged device with global coverage, the latest wireless technologies and powerful processing capabilities. With its connection to the ONE i3 platform, the M7 provides a clear picture of usage, safety, productivity, performance, assets and more – all in a cost-effective, compact device.
With the ZTR Access Management solution, customers can improve safety and apply greater management over equipment using a keypad that's easy to install. Along with the M7 device and connection to the new ONE i3 Access Management service, users can assign equipment access rights to authorized trained operators, preventing unsafe machine use and theft.
And new to the ONE i3 platform are two interactive dashboards that gather specific information required to gain insight about machine faults and usage. The Asset Usage Summary and Fault Summary dashboards provide KPIs and flexible insight into utilization and machine health for individual assets and across entire fleets.
Greater efficiency, more visibility, richer insights. It's that simple. And according to Sam Hassan, ZTR CEO and President, the customer is the key. "Innovation is in our DNA and it's fueled by our commitment to customer satisfaction," says Hassan. "We're always a step ahead, anticipating industry needs, innovating bold solutions and delivering greater access to the telematics solutions customers want," he says.
By listening and collaborating with its customers, ZTR takes on big industry challenges and opens pathways toward the continued digitalization of the construction sector. "The introduction of these new products raises the bar on what is already recognized as an industry leading solution," says Paul Wilson, Senior Director, ZTR Commercial Development and Support.