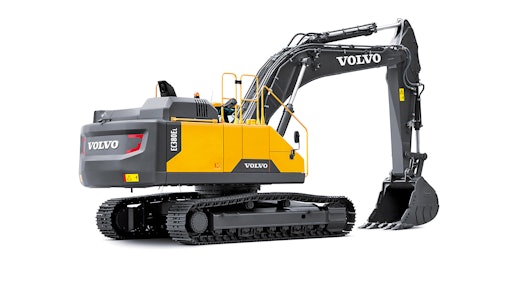 Excavator
A clear, linear and balanced design defines the appearance of the EC380E excavator and gives it a sturdy and simultaneously dynamic impression. Handrails, non-slip tread plates and guardrails assure safe access to the cab and top carriage. Cab and operating elements are optimized according to ergonomic aspects. The new keypad and LCD monitor interface enable intuitive interaction with the machine.
Statement by the jury
"Well-conceived design elements and a high degree of ergonomic quality distinguish this excavator."