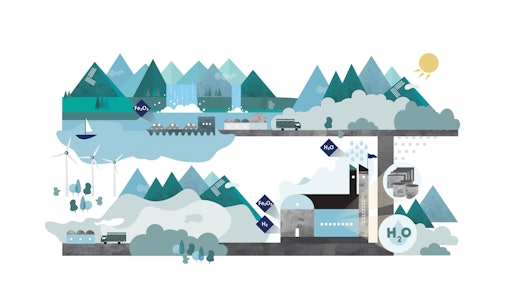 SSAB
Typically within the heavy-duty vehicle industry, discussions about emissions reductions have to do with regulations and engine technologies. However, many manufacturers have also been making it a focus for their manufacturing operations, as sustainability is important to all aspects of their enterprise.
Hans-Åke Danielsson, Press Manager, Corporate Relations, Scania AB, says that since 2016, all major investments in the company's industrial and commercial operations are assessed using sustainable criteria. The ultimate goal is to shift to fossil-free electricity by 2020 in all countries where alternatives exist. Currently, he says 80% of the electricity Scania purchases or generates internally is derived from fossil-free sources.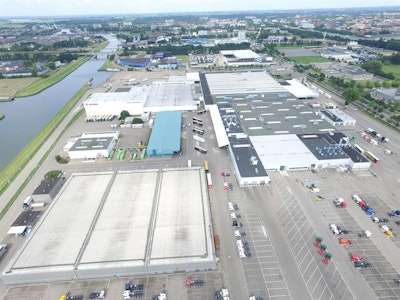 "In the future, sustainability will become even more crucial to society, and by that also for the companies' long-term survival," he explains. "Therefore, Scania strives to ensure that its business is sustainable in all aspects and that every stage complies with the highest environmental, as well as social and ethical standards."
One of the most recent ways the company has gone about achieving its goals is the installation of a solar roof at the company's production facility in Zwolle, Overijsse, said to be the largest solar roof installation in the Netherlands. The solar roof will have 22,000 solar panels with a total energy capacity of 6 megawatts (MW). The facility also utilizes wind turbines for energy supply.
Danielsson says solar energy, as well as wind energy, is crucial to reducing Scania's industrial carbon footprint. Hydropower is also used to help reduce the company's carbon footprint at many of its facilities. "At our premises in Södertälje, Sweden, the district heating system uses water from a nearby lake to heat (and to cool) our offices and plants," he says. "In addition, we are working to continuously enhance energy efficiency as such. This also characterizes our customer approach, since reduced fuel costs not only means increased profitability but also reduced carbon footprint."
Manufacturers' sustainability efforts
Earlier this year, SSAB announced a joint venture company aimed at developing a steelmaking process that emits water instead of carbon dioxide. To do so, the company will replace the current blast furnace process which uses coal and coke with a process based on hydrogen gas.
SSAB is working with LKAB and Vattenfall on the joint venture—named HYBRIT; the three companies will each own a third of the company and work together to achieve its carbon reduction goal. "HYBRIT is a very important initiative for SSAB and a fossil-free Sweden by 2045. A joint venture company will enable us to work together effectively to eliminate the root cause of carbon dioxide emissions in the steel industry," said Martin Lindqvist, President and CEO of SSAB, in a press release announcing the joint venture company.
The project will take place in three phases, the first of which is a preliminary study that will take place until the end of 2017. After that, research and pilot plant trials will occur until 2024. By 2035, the plan is to perform trials in a full-scale demonstration facility.
As part of these carbon reduction efforts, SSAB announced in August a new research project with Swerea MEFOS to test the use of biocoal in blast furnace-based manufacturing of steel. This method is believed to reduce carbon dioxide (CO2) emissions by up to 30%.
"In our work in reducing carbon dioxide emissions, we work both in the short-term as well as the long-term. The biocoal project is an excellent initiative to further reduce levels using today's blast furnace technology. If the tests are successful, some of the current coal and coke can be replaced by biocoal without any major investments, resulting in a greater degree of fossil-free manufacturing," explained Era Kapilashrami, head of metallurgy at SSAB's Oxelösund facility, in a press release announcing the project.
The project with Swerea MEFOS will demonstrate the potential for using pre-treated biomass containing renewable energy, such as residual products from forestry operations. SSAB said there have been promising results in small blast furnaces using biocoal, but has yet to be tested on a full industrial scale. Operational testing is expected to take place from 2018-2019.
Companies in the U.S. are also working to reduce their carbon footprint. In March of this year, Cummins Inc. announced it would cut water use at its facilities around the world in half by 2020. The company initially announced in 2014 it would reduce water use intensity 33% by 2020. However, by the third quarter of 2016 it had already reduced intensity by 42%, so the company decided to aim for a more aggressive water use reduction target.
Reducing water intensity 50% equates to 763 million gallons of water since 2010, said the company. That is estimated to be the amount of water needed for drinking, sanitation and hygiene for 395,000 people a year.
Cummins has installed various means at its production facilities to achieve its water use goals such as low-flow fixtures and efficient equipment, bioswales and regenerative dynos, low water use landscaping, stopped water leaks, and more.
To achieve its 50% reduction target, the company will expand its water program management efforts by having intense engagement with higher water use locations, water balance creation and sub-metering. Cummins also plans to conduct various projects such as using an alternative bio-tech system for producing high quality treated wastewater for process reuse at one of its engine plants.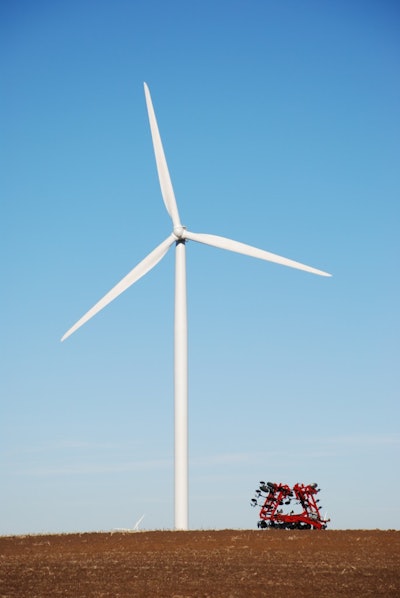 In August, Cummins announced it entered into a Virtual Power Purchase Agreement (VPPA) with EDP Renewables North America (EDPR NA) to expand a wind farm in Northern Indiana. The expansion will add 75 MW, which is enough to power approximately 20,000 average Indiana homes. Once the windfarm expansion is complete, the generated electricity will be the equivalent of that Cummins uses at its Indiana facilities.
"At Cummins, our strategy is to provide clean, fuel efficient and dependable power for our customers with the least environmental impact possible," said Brian Mormino, Executive Director of Worldwide Environmental Strategy and Compliance at Cummins, in a press release announcing the VPPA. "Greenhouse gases are our largest impact, and we are currently working on our third facility GHG reduction goal since 2006. As we explored ways to even further reduce these emissions, we learned we could add to the renewable energy market in our headquarters state. That led us to this partnership with EDP Renewables to add low-carbon energy capacity in Indiana that will benefit the environment and the community for a long time to come."
As the global population continues to grow in the coming decades, efforts such as these by manufacturers to reduce their environmental footprint in both manufacturing practices and the products they develop will help to ensure a cleaner planet for all.
Companies in this article