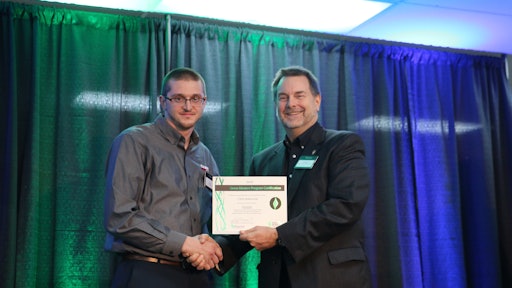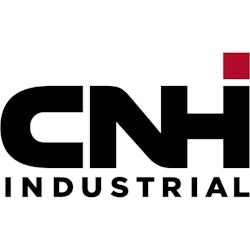 For the third year in a row, CNH Industrial N.V. was recognized for sustainability efforts and honored as a "Green Master." Awarded by the Wisconsin Sustainable Business Council and developed in conjunction with the University of Wisconsin-Madison, the Green Masters Program is the largest and most renowned sustainability recognition program in the state of Wisconsin.
CNH Industrial is anchored in Wisconsin by manufacturing plants for Case IH, and the global headquarters for both Case IH and CASE Construction Equipment (Racine), as well as a Miller sprayer manufacturing plant in St. Nazianz.  
To earn the title of "Green Master," the company completed a detailed questionnaire covering nine core sustainability topics: energy, carbon and other emissions, water, waste management, transportation, supply chain, communication and educational outreach, workforce and governance.
This year to land in the top 20% of the nearly 200 participating organizations required a score of 554; CNH Industrial earned 715 points, easily qualifying as a Green Master and maintaining its high score from the previous year. 
Following the honor, the company was invited to attend the Wisconsin Sustainable Business Council's yearly conference and Green Masters awards ceremony, held on December 8 in Onalaska, WI. Ben Brotz, Environment, Health, Safety and Energy manager for the Racine plant, accepted the award on behalf of CNH Industrial: "The conference is a great way for us to benchmark what other companies are doing in our area, while showcasing all of the work CNH Industrial is doing to improve its sustainability performance, such as keeping our plant in Racine zero waste to landfill.   
"Running a manufacturing facility, such as our tractor plant in Racine, is an energy-intensive business and for that reason, we need to be diligent about how we manage our energy. We are constantly searching for ways to improve our performance."