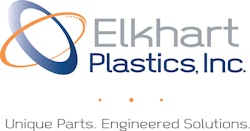 Elkhart Plastics Inc (EPI) announces the promotion of Jake Hixson. Hixson, who has been with Elkhart Plastics at the Portland office for 10 years and was most recently the Sales and Engineering Manager, will now serve as the company's first National Product Manager of DEF (Diesel Exhaust Fluid) Systems.   
"On vehicle DEF delivery systems is a rapidly growing market," says Jack Welter, CEO of Elkhart Plastics. "We are excited to have Jake's expansive knowledge applied to this market 100% of the time." 
In this new position at EPI, Hixson will work with original equipment manufacturers (OEMs) to provide vehicle solutions for DEF delivery systems. Hixson will work with OEMs to create programs and technologies to best support growing market demand. He will also meet with OEMs to present technologies provided by EPI and help determine their specific needs for the vehicle application. Translating those needs into a final design and managing the project through production will also be Hixson's responsibility.  
"This is a huge opportunity," says Hixson. "I am looking forward to working on a program that helps provide solutions to a global problem to reduce emissions and contribute to a cleaner environment." 
Hixson has been working in rotational molding sales, design and engineering for 10 years. He enjoys coming up with creative and effective solutions to OEM challenges.