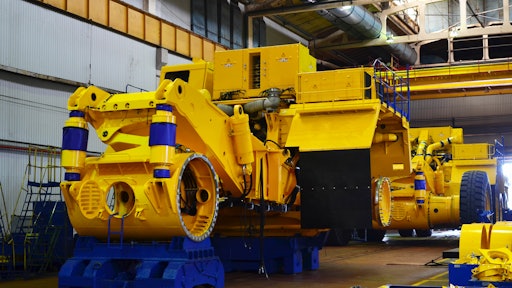 ©MaxSafaniuk – stock.adobe.com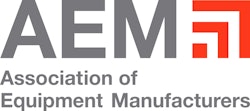 On March 29, 2021, several members of the U.S. Senate and Congress introduced the Office of Manufacturing and Industrial Innovation Policy Act. It would create a new Office of Manufacturing and Industrial Innovation Policy (OMII) which would be overseen by a Chief Manufacturing officer in the Executive Office of the President. The office would help to strengthen the U.S. manufacturing industry and its workforce in an effort to improve the economy and the country's global competitiveness.
According to a press release from the office of Congresswoman Marcy Kaptur (D-OH)—one of the Congress members who introduced the legislation—this bipartisan legislation will develop a long-term plan to ensure the growth and national security of the U.S. manufacturing industry. It will include coordinated efforts to support across the federal government, improve workforce development and job creation, and enhance research and development.
"This legislation will play a pivotal role in strengthening our government's collaboration with and responsiveness to manufacturing leaders, sectors, and workers across the country. Manufacturing businesses, no matter how small or large, play a monumental role in strengthening our communities and our country – they are our backbone," said Kaptur in the press release.
"A strong manufacturing industry is key to our economic prosperity," she continued. "It is vital to have a coordinated strategy and long-term vision to help our country stay competitive in an increasingly crowded global market. I'm committed to supporting America's manufacturing industry and workforce and will continue pushing for policies that ensure our long-term health, national security, and economic vitality."
Equipment manufacturers approve of legislative efforts
Upon announcement of the legislation, Association of Equipment Manufacturers (AEM) President Dennis Slater issued a statement noting the heavy equipment industry's support for it.
"A thriving manufacturing sector is not only essential to our national security but also to continued economic growth and job creation, and the Office of Manufacturing and Industrial Innovation will help ensure America's global leadership in manufacturing," said Slater. "The Association of Equipment Manufacturers was the first industry group to call for the creation of a Chief Manufacturing Officer and the development and execution of a national manufacturing strategy, and we commend the group of lawmakers in the U.S. Senate and House of Representatives for their leadership in crafting bipartisan legislation that will accomplish both goals.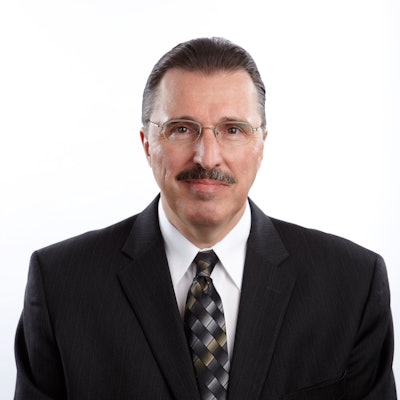 "Equipment manufacturers represent one in eight manufacturing jobs in the United States and support 2.8 family-sustaining jobs, and our long-term success depends on the future competitiveness of U.S. manufacturing in the global economy. We urge lawmakers in both parties to support this important legislation and increase our nation's global manufacturing competitiveness."
Slater has also voiced the industry's support for additional legislation that would benefit equipment manufacturers, the American Innovation and Jobs Act. Introduced by U.S. Senators Maggie Hassan (D-N.H.), Todd Young (R-Ind.), Catherine Cortez Masto (D-Nev.), Rob Portman (R-Ohio), and Ben Sasse (R-Neb.), the legislation aims to restore incentives for long-term research and development (R&D) investment. It will do so by ensuring that companies can continue to fully deduct R&D expenses each year and expand eligibility for the refundable R&D tax credit so that more startups and new businesses can use it.
"Equipment manufacturers applaud Senators Hassan and Young, along with their colleagues Sens. Cortez Masto, Portman, and Sasse, for their leadership to ensure that the United States is the premier place in the world for innovation and for introducing bipartisan legislation that will restore immediate deductions for investments in research and development," said Slater. "The $288 billion equipment manufacturing industry's ability to innovate leads to investments in our people, groundbreaking advances in our industry, productivity gains for our customers, the spreading of beneficial technologies to other sectors, and new and improved products and processes. Research and development is the lifeblood of the more than 1,000 equipment manufacturers in the United States, driving economic growth and creating family-sustaining jobs, and we look forward to working with the co-sponsors and other lawmakers to advance this important legislation."
"Startups and other small businesses are the engines of job creation in the U.S. and will be critical to our economic recovery as we emerge from the coronavirus pandemic," said Senator Young in a press release announcing the new legislation. "The American Innovation and Jobs Act will ensure we are doing our part by making the R&D credit as accessible and useful as possible so employers can focus on growing their business, while helping to create jobs and boost our economy at the same time."