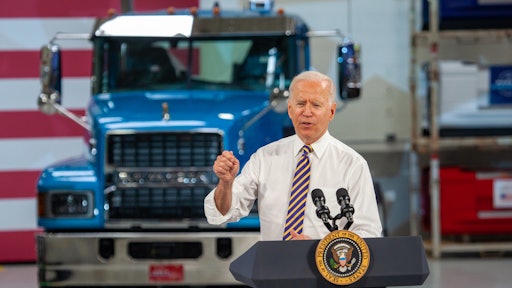 Mack Trucks
OEM Industry News Briefs provides a weekly round up of the latest news and company announcements you may have missed in the heavy equipment engineering and manufacturing industries.
Cummins awarded contract to deliver advanced combat engine
The U.S. Army has awarded Cummins Inc. an $87 million contract to complete the development of its Advanced Combat Engine (ACE). Per Cummins' press release on the subject, the ACE is a modular and scalable diesel engine solution, capable of hybridization, that uses opposed-piston (OP) technology to provide advancements in power density and heat rejection not available in the current marketplace.
Cummins is working with Achates Power on the engine technology, which has been shown to provide a 50% increase in power density, 20% reduction in heat rejection and 13% improvement in fuel efficiency.
"We are excited to continue our valuable partnership with Cummins on the development of the Advanced Combat Engine (ACE); what's under the hood of the Army Ground Vehicles is also what drives our team's efforts at enhancing capability development," said Alfred Grein, Executive Director for Research & Technology Integration, U.S. Army DEVCOM Ground Vehicle Systems Center, in Cummins' press release. "This project is a key part of our research and development work, and we see ACE as a potential enabler for both traditional and hybrid electric powertrains applicable to current and future combat vehicles."
Read more about the opposed-piston engine technology.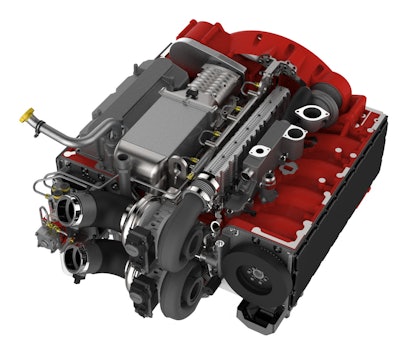 Dana partners with Switch Mobility on electric commercial vehicles
Dana Inc. has announced a new partnership with Switch Mobility Ltd., a subsidiary of Ashok Leyland Ltd., in which Dana will make a strategic investment in Switch Mobility. It will also become Switch Mobility's preferred supplier of electric drivetrain components for use in electric buses and electric commercial vehicles.
"Light commercial vehicles and buses continue to present significant opportunities as they lead the commercial-vehicle segment's shift to fully electrified platforms. We are pleased to extend our relationships with our long-standing customers, Ashok Leyland and Switch Mobility, as they continue to grow and implement their next-generation, road-proven technology that will enable a direct, positive impact on delivering sustainable urban emobility," said James Kamsickas, Dana Chairman and CEO, in the company's press release announcing the partnership.
ZF appoints head of new Commercial Vehicle Solutions Division
ZF has appointed Wilhelm Rehm as the head of its new Commercial Vehicle Solutions Division. He has been a member of the company's Board of Management since 2012, and is expected to help provide continuity of the company's evolving corporate structure after the acquisition of WABCO.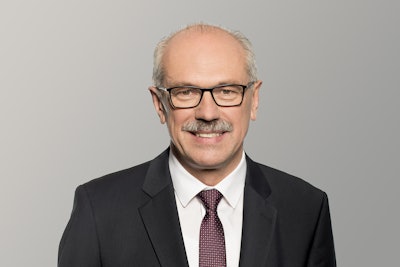 "ZF's Commercial Vehicle Solutions Division, on schedule to launch January 1, 2022, will be uniquely positioned to support the ambitions of truck, bus, coach and trailer OEMs, as well as fleets, world-wide," explained Rehm, in the company's press release announcing his appointment. "With well-defined strategies to mobilize commercial vehicle intelligence, the Commercial Vehicle Solutions Division will be structured to maintain close proximity to customers in every region," explained Rehm. "We believe this approach, combined with the breadth and depth of capability we can bring to innovate, supply and integrate onboard systems and technology, will offer new levels of benefit and value-enhancing synergies for customers.
"Bringing together ZF's expertise and capabilities, the Commercial Vehicle Solutions Division will further build on our combined technology successes. This includes the recent launch of OnGuardMAX, our most advanced autonomous emergency braking assistance system and ZF's first complete 'in-house' system integrating camera, radar, ECU and actuation for commercial vehicles. In line with ZF's 'Next Generation Mobility' strategy, the division will also help ZF leapfrog towards market leadership in e-mobility, vehicle operating systems, autonomous driving and digitalization," added Rehm.
Neapco celebrates 100th anniversary
Neapco, a supplier of driveline technologies based in the U.S., has announced the company recently celebrated 100 years of business. It has grown from an automotive supplier to serving a variety of industries including the heavy-duty truck and off-highway equipment markets.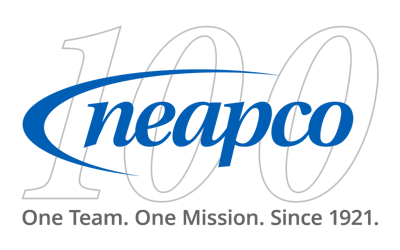 The company has introduced several new products in conjunction with its business anniversary, which is says shows its commitment to continued innovation. These include the launch of universal joints under the Neapco Performance Series and designed to offer a high level of strength, as well as low- and high-cycle fatigue.
"While we celebrate our century-long automotive legacy this year, it's a wonderful time to honor our past successes, celebrate our rapid growth, and highlight what's new, while continuing our focus on future opportunities," said Time Goode, Vice President Sales and Marketing, in the company's press release announcing its anniversary.
Mechanical Simulation adds suspension features to CarSim and TruckSim
Mechanical Simulation Corp. has made further updates to its CarSim and TruckSim software to now include suspension features. Including this type of vehicle dynamics to its simulation software is vital as engineering teams continue to research and develop new autonomous driving and driver assistance systems.
An independent suspension module and solid axle suspension module have been recently added to CarSim and TruckSim. The 2021.0 versions of the software now include the option to have a suspension's inertial properties automatically contribute to the steering system inertia, the company notes in its press release announcing the new features. Mechanical Simulation also says the developers reworked the kingpin rotation angle calculation, used by the independent and solid axle modules, for improved accuracy and stability.
Version 2021.1 of the software now includes a 2D table type options to better support various axle inputs.
President Biden Visits Mack Trucks
On July 28, Mack Trucks hosted President Joe Biden at its Lehigh Valley Operations (LVO) facility in Macungie, PA. During his visit the President discussed the importance of American manufacturing to the economy, buying American products and how both can help to provide good paying jobs for U.S. workers.
The President's visit coincided with Mack Trucks' 121st anniversary, making the visit extra special to the company and its employees noted Martin Weissburg, President of Mack Trucks.
President Biden met with employees during the visit, toured the facility, as well as got a firsthand look at the Mack LR Electric battery-electric refuse vehicle. The company says it emphasized the need for investments in zero-emissions vehicles, as well as traditional forms of transportation.
"President Biden's visit to Mack Trucks spotlights the importance of manufacturing and good-paying jobs to the U.S. economy, and we are pleased to have hosted him at our facility," said Gunnar Brunius, Vice President and General Manager of LVO.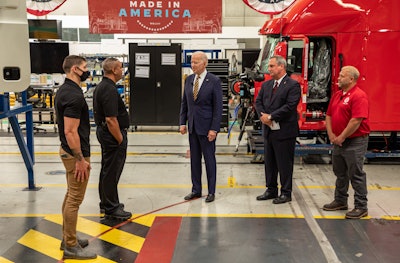 Companies in this article