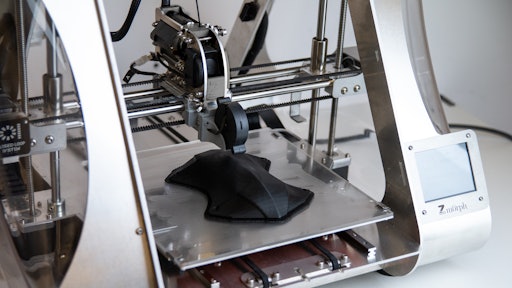 Unsplash
From its humble beginnings in the late 1980s, through to the global force that it is today, the capabilities of 3D printing technology has been dependent on the range of materials available compatible with the different printing processes. The range of materials has continued to diversify in this time, with key 3D printer equipment manufacturers devoting significant resources to bringing new materials to market. This portfolio of compatible materials has continued to expand as end users demand higher quality products, greater choice and flexibility, and in the case of prototyping, materials that are more representative the final product's appearance and behavior. With end users spanning multiple industry verticals, there is a continuing drive to expand this list. The growth potential for 3D printing materials differs significantly from printing equipment, as legacy printers which are still operational continue to consume materials. Therefore, this segment of the 3D printing value chain represents tremendous potential growth opportunity over the next decade: in their new report on the topic 3D Printing Materials 2019-2029: Technology and Market Analysis, IDTechEx forecasts that the global market for 3D printing materials will be worth $23 billion by the year 2029.
Technology and Applications
In 2018, the 3D printing market encompasses an increasingly broad materials palette. This report takes an in-depth look into established material classes polymer, metal and ceramic materials, compatible with all main 3D printing technologies, including Photosensitive Resins, Thermoplastic Powders, Thermoplastic Filaments, Metal Powders, Metal Wire and Ceramic Powders. Key technological capabilities, printer compatibilities, strengths and weaknesses, key manufacturers and example applications are discussed for each established material type. In addition, nascent materials have been recently developed, or that will be commercialized in 2019 are introduced and evaluated.
Market analysis
3D Printing Materials 2019-2029: Technology and Market Analysis forecasts the overall 3D printing materials market to 2029, with in depth discussion of currently commercialized and emerging materials. The current state of the materials market is analyzed, and long-range forecasts from 2019-2029 for forecast demand by mass and revenue per annum segmented by material class, compatible printer technology, printer price point, third party material compatibility and end user industry are evaluated.
IDTechEx conducted exhaustive primary research with companies positioned throughout the entire 3D printing value chain for key insights into the trends impacting growth to 2029. Over 25 company profiles have been included in the report including Stratasys, 3D Systems, Carbon3D, Carpenter Technology, DSM Somos and Evonik, amongst others.
Key questions that are answered in 3D Printing Materials 2019-2029: Technology and Market Analysis
What are the current and emerging 3D printing materials in 2019?
What are the strengths and weaknesses of different 3D printing materials?
Which materials are supported by different printer technologies?
What are the potential applications of products made from 3D printing materials?
How do different business models of 3D printer manufacturers impact material price?
What was the price point of 3D printing materials in 2019?
What are the market shares of each material class?
What are the key drivers and restraints of market growth?
What is the projected demand by mass and annual revenue growth for materials from 2019 to 2029?