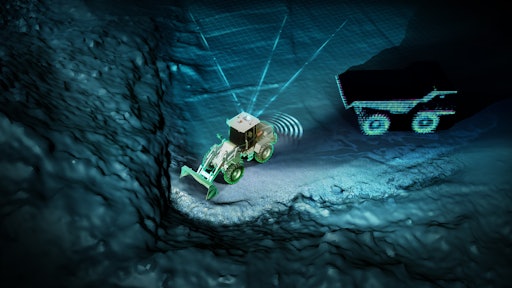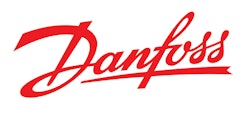 Danfoss Power Solutions introduced its new Autonomous Control Library, a software solution showcased at bauma in Munich, Germany from April 8-14, 2019. The library simplifies integrating autonomous solutions into off-highway machines.
The Autonomous Control Library is a new addition to the existing PLUS+1 GUIDE from Danfoss. It provides the underlying, key software algorithms (a.k.a. "blocks") required for autonomous machine navigation. For OEMs or distributors looking to invest in autonomous capabilities, these function blocks offer an accessible starting point. A white paper is also included with the library to help developers better understand the underlying concepts and algorithms.
"These function blocks translate and adapt proven robotics concepts specifically for the off-highway mobile machinery markets," says Chris Woodard, Business Development Manager of Autonomous Systems at Danfoss Power Solutions. "By bringing these concepts into PLUS+1 GUIDE, developers can easily integrate autonomous functionality on their machines — all without having to be an expert in robotics or navigation systems."
Navigation functions
The first available functions in the Autonomous Control Library focus on navigation. Information processed as part of the "positioning" blocks feed into the "path-follower" block, which can process prescribed check points to help the machine get from one spot to another.
Another component of the library is a UTM conversion block. Instead of using raw GPS coordinates, longitude and latitude are translated into UTM coordinates. The grid system, which is easier to use on smaller scale processors, is based in meters.
Benefits
Integrating the Autonomous Control Library within the PLUS+1 Platform offers unique benefits:
Leverage

Danfoss

software expertise — Customers can plug-and-play autonomous functions without needing to be software experts themselves.
Faster time-to-market — The PLUS+1 Platform already reduces overall development time, reducing time-to-market.
Measured introduction to autonomous functions — Customers don't need to make a jump to fully autonomous machines. This software allows them to introduce a few automated functions (like driver assistance) as necessary.
Continued evolution
The existing library, as well as any updates, will automatically be available to PLUS+1 Professional license holders. "We're excited to see what our customer base and PLUS+1 developer community come up with," says Woodard.