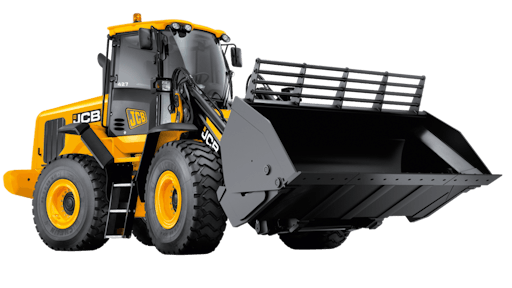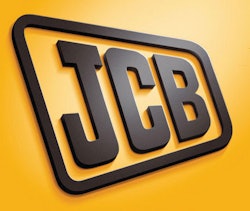 JCB is launching two new wheeled loaders offering customers significantly reduced running costs resulting from improved fuel efficiency and engine technology that neither requires a Diesel Particulate Filter (DPF) nor Selective Catalytic Reduction (SCR).
The new 427 and 437 wheel loaders will replace the 426 and 436 models and will also offer increased productivity and comfort. The JCB 437 was previewed at INTERMAT and both machines are scheduled to go into production in autumn 2012. Their launch follows the unveiling of the new flagship JCB 457 wheel loader earlier this year.
Both the 427 and 437 models are powered by a 6.7 liter Cummins QSB engine, which is Stage IIIB (Tier 4 Interim) compliant without using a DPF or SCR.
New features on the machines include:
a variable geometry turbocharger delivering improved machine response at low rpm
engine shutdown mode for enhanced fuel efficiency
optional five-speed powershift for improved driving performance
intelligent clutch cut-off system
automatic differential lock on the front axle
full colour LCD monitor
new optional climate control
ENGINE POWER
As well as the variable geometry turbocharger, the Cummins engine incorporates a high- pressure common rail fuel injection system, exhaust gas recirculation and a diesel oxidation catalyst.
The JCB 437 delivers outstanding power, with 129 kW (173 hp), equivalent to the outgoing 436 model but with significant fuel savings. The JCB 427 also offers reduced fuel consumption with power of 118 kW (158 hp), as well as a 9.4% increase in torque, taking it to 801 Nm.
Both machines achieve high power outputs with low emissions without the need of any supplementary additives or a DPF. The machines also feature a low idle speed and an engine shutdown mode, which activates after a pre-determined period to save fuel.
ZF TRANSMISSIONS
A ZF four-speed automatic power shift transmission comes as standard with a new optional five-speed power shift box also available. This option delivers improved driving performance and acceleration as a result of the smaller steps between gears.
A lock-up torque converter on the five-speed transmission activates in gears 2 through 5, reducing losses from the transmission and increasing productivity. This means customers will really notice the difference on hill climbing, roading and load and carrying duties. Due to the direct connection between the engine and transmission, this provides 100% efficiency, resulting in reductions in fuel consumption.
An intelligent clutch cut-off system also comes as standard, for both the 4-speed and 5-speed transmissions, making it ideal for truck loading or tight corner maneuvres. The system dynamically adjusts the clutch cut-off point depending on transmission output torque and brake pressure. It effectively disengages the clutch to limit tractive effort, and also reduces brake wear within the new ZF axles.
When the operator presses the brake pedal, maximum power is provided to the load sensing hydraulic system, while reducing power to the driveline. This provides much greater control at higher engine rpm and lower travel speeds, boosting productivity when loading.
The new ZF automatic differential lock axle option means that customers can now choose from:
Standard open differential
Limited slip differential
An automatic differential lock on the front axle only
This automatic option locks the differential when required - without the operator needing to activate the system, providing increased traction and less slippage. This not only reduces wheel spin and tire wear, but also improves fuel consumption and boosts productivity.
The new axles also benefit from wheel speed braking, lengthened service intervals to 1,500 hours and increased service life in heavy-duty applications with the option of sintered pads.
Other improvements include the ability to adjust the JCB Smooth Ride System so it can be activated at any speed, allowing operators to tailor it to individual site requirements.
STYLISH CAB
In terms of styling and design, the distinctive large cab is home to a vastly enhanced interior. Leading the improvements is a new full-color LCD monitor complete with intuitive menu system. This delivers a wide array of real time information, from the machine condition through to productivity and efficiency including data on fuel consumption and cycle times.
This has a major advantage of ensuring operators can adapt their driving style to be as productive and efficient as possible. Reduced in-cab noise levels completes the improvements to the operator environment.
Also new on the 427 and 437 is the option of climate control, the first time this has been offered on this size of JCB wheeled loader.
The JCB 427 and 437 are both available with a choice of conventional multi-lever layout, a single joystick with separate auxiliary control lever and a joystick with proportional control auxiliary controls built in. Add to this the range of arm options available, HT, ZX, High Lift HT and Super High Lift HT (on the 437), and the loader can really be tailored to each individual application.
New rear styling with a revised counterweight design gives the machines a more modern and aggressive look and the sloping engine canopy at the rear has been designed to also improve all-round visibility.