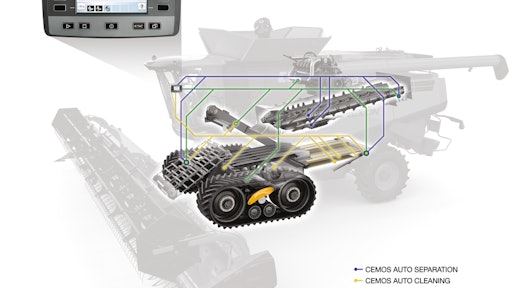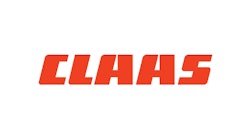 The American Society of Agricultural and Biological Engineers (ASABE) recently announced that CLAAS will be the recipient of four AE50 Awards – including one for an innovation so new that it will not be revealed until a planned product launch in February 2014. The awards will be presented at the ASABE Agricultural Equipment Technology Conference (AETC) in Louisville, KY, Tuesday, February 11, 2014.
Deemed to be among the 50 most innovative designs in engineering products or systems for the food and agriculture industries, CEMOS AUTOMATIC for the CLAAS LEXION combine, AUTO FILL technology used on the JAGUAR forage harvester, the DISCO 3200 Series mower and a new design feature that will be announced in February were all recognized by the esteemed engineering organization. All of these products will be featured in the January/February 2014 special AE50 issue of ASABE's magazine Resource: Engineering & Technology for a Sustainable World.
AE50 Award Winners
CEMOS AUTOMATIC -- CEMOS (CLAAS Electronic Machine Optimization System) AUTOMATIC continuously adjusts small grain separation and cleaning settings in constantly changing harvesting conditions. As a result, the machine is able to automatically deliver maximum throughput in wheat, canola, oats and other small grains while maintaining the highest grain quality standards and optimizing fuel efficiency.
DISCO 3200 Front Mowers -- With a working width of 9 ft. 10 in., the DISCO 3200 features the patented PROFIL linkage and ACTIVE FLOAT suspension systems, ensuring consistent mowing quality and cleaner forage while facilitating higher mower speeds.
AUTO FILL -- An integrated camera on the underside of the discharge spout of the JAGUAR forage harvester monitors the fill level and volume of transport vehicles. Based on digital 3D image analysis, the system calculates the most favorable location for further filling. This ensures optimum filling and reduces operator fatigue.
The fourth award winner will be announced in February 2014!
According to Leif Magnusson, President of CLAAS of America, "CLAAS has a long and distinguished record as an innovator in the agricultural industry. In our 100 year history, much of our success can be attributed to engineering advancements that have led to greater efficiencies and continuous improvements in our harvesting equipment with a focus on our customers' needs."
Companies from around the world submit entries to the annual AE50 competition and up to 50 of the best products are chosen by a panel of international engineering experts. The judges select products that will best advance engineering for the food and agriculture industries.
The AE50 awards program is sponsored by Resource to emphasize the role of new products and systems in bringing advanced technology to the marketplace. These engineering developments help farmers, food processors and equipment manufacturers cut costs, enhance quality and increase profits.
Resource, a magazine geared to agricultural, biological and food system engineers worldwide, is produced at ASABE headquarters in St. Joseph, MI. The publication is read by thousands involved in the agricultural, food and biological industries.