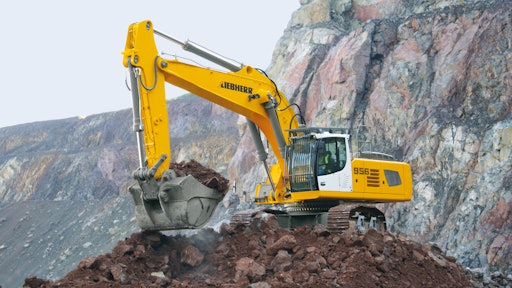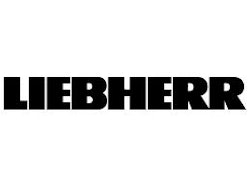 Liebherr exhibited its new R 956 crawler excavator at CONEXPO-CON/AGG 2014 in Las Vegas (USA). This standard hydraulic excavator weighs approximately 122,100 lbs. (55,400 kg) and replaces the previous R 954 model. Further improvements in comfort and reliability were among the main development priorities for the new R 956.
Performance and comfort in versatile configurations
The R 956 features a 6-cylinder diesel engine with common rail fuel injection. The output of this Liebherr diesel engine is 326 hp/240 kW. Among the features enabling this engine to comply with Tier 4 Interim/Stage IIIB emissions standards are an external exhaust gas recirculation system and a diesel particulate filter with active regeneration.
A wide selection of factory equipment options is available for the R 956. These include different lengths of gooseneck booms as well as two-piece booms and different front-shovel attachments. The R 956 is the current top-selling version of this model equipped with the 24 ft. 11 in. (7.6 m) gooseneck boom, a 9 ft. 6 in. (2.9 m) stick and an HD undercarriage. The matching 3.6 yd3 (2.8 m3) backhoe bucket, also in the HD wear category, has the new Liebherr tooth system. With its innovative tooth patterns matched to various types of soil, this system provides improved penetration and increased efficiency.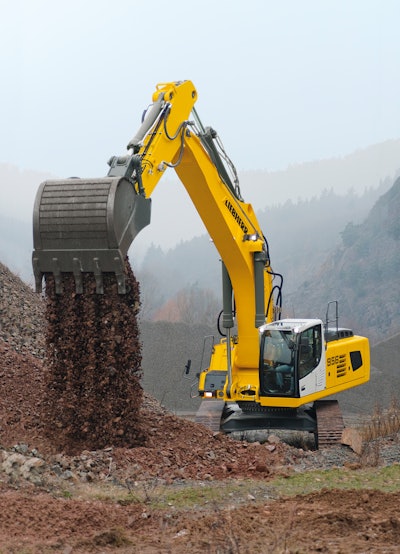 The steelwork for the new R 956's upper carriage has been optimized for extended service life. A wide variety of undercarriages are available to suit any application. The LC is the typical undercarriage for earthmoving applications, two 'heavy-duty'-undercarriages HD and S-HD are also available for quarry applications.
The R 956 operator cab offers ample space and is equipped with numerous standard features to ensure the operator's comfort throughout the day. Air suspended seat, air conditioning and a 7 in. color display in which the operator can monitor and adjust many of the machine functions are just some of them. Additionally, the cab is ergonomically designed to provide the perfect arrangement of controls and joystick for ease of operation.
All crawler excavators in the latest Liebherr model series are equipped with the LiDAT data transmission system. This system provides remote access to specific machine data such as fuel consumption or service intervals.