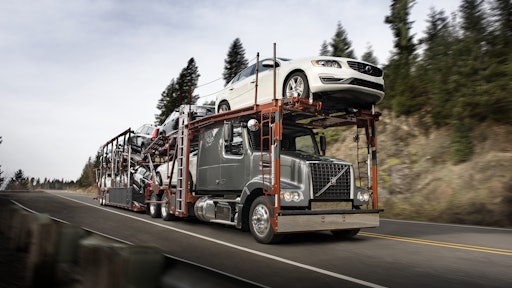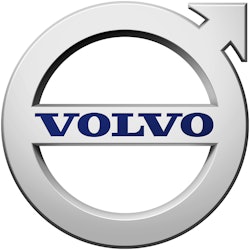 Adding to its lineup of Volvo Autohauler (VAH) models, Volvo Trucks in North America introduced the Volvo VAH 630, a premium sleeper version for long-haul operations. The VAH family, which Volvo Trucks launched in March 2011, already includes day cab and smaller sleeper VAH models for local and regional automobile transport applications.

"We are pleased that we now have a solution specifically tailored to the long-haul segment of this highly specialized market," says Göran Nyberg, President, Volvo Trucks North American Sales & Marketing. "As with other VAH models, the Volvo VAH 630 is designed to maximize payload capacity while still delivering the efficiency, driver productivity and Uptime benefits that all customers expect from Volvo Trucks."

The new VAH 630 model, which is now available for order, provides long-haul drivers the room they need for rest, meals and paperwork duties. It features a 61-inch sleeper, offering a full-sized bunk, ample storage cabinet capacity and space for comfort and entertainment amenities. The model is available with either Volvo's D11 or D13 engine. The D11 features 355 to 405 hp and 1,250 to 1,420 lbs.-ft. of torque, while the D13 features 375 to 500 hp and 1,450 to 1,750 lbs.-ft. of torque. The Volvo VAH 630 is also available with the Volvo I-Shift automated manual transmission.

Other models in Volvo's VAH lineup are the VAH 200 day cab and the VAH 430, which features a 42-inch sleeper and full-size bunk. All VAH models incorporate unique features, such as deep-drop front axles, low-height Volvo Air Ride rear suspensions and reduced-height cab options provided by Fontaine Modification Company designed to reduce overall height and provide optimal loading flexibility.

The lower overall height offers the flexibility to position a vehicle as large as a minivan over the truck's cab to maximize payload. In addition, a clean top-of-frame behind the VAH cab allows for easier body mounting and trailer hookup.

Uptime is critical for automobile transportation, and the VAH 630 model comes equipped with Remote Diagnostics, Volvo's telematics-based proactive diagnostic and repair planning system. Remote Diagnostics has been standard on all Volvo-powered models since 2013. Volvo Action Service personnel at Volvo's Uptime Center are available 24/7 to assist and communicate proactively with customers and dealers.