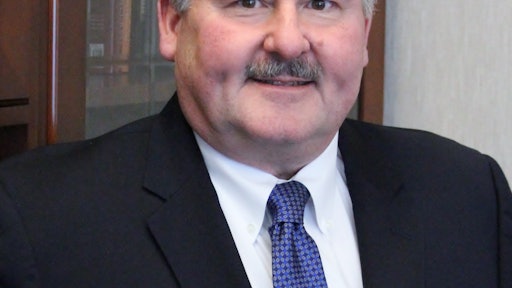 The Manitowoc Company announced on December 28, 2015 that it has named Barry L. Pennypacker as President and Chief Executive Officer of Manitowoc Cranes. Pennypacker, who assumes his responsibilities immediately, will report to current interim chairman and chief executive officer of The Manitowoc Company, Inc., Kenneth W. Krueger. Larry J. Weyers, the current President of Manitowoc Cranes, will continue with the company as Executive Vice President of Manitowoc Cranes.
"Barry brings a fresh perspective to the Manitowoc Cranes business. His results-focused leadership style has led the transformation of several complex businesses through continuous process improvements, which delivered significant operational and financial performance improvements and increased shareholder value. Furthermore, Barry's deep industrial expertise, coupled with the successful execution of numerous lean initiatives throughout his career, makes him an excellent candidate to build on Manitowoc Crane's leading market positions to return the business to growth and improved profitability," stateS Krueger.
Upon the execution of the previously announced spin of Manitowoc Foodservice, The Manitowoc Company Inc. will change its name to Manitowoc Cranes Inc. Pennypacker will then serve as President and Chief Executive Officer of Manitowoc Cranes Inc. and Krueger will serve as Chairman of the Board of Manitowoc Cranes Inc.
Most recently, Pennypacker served as founder, President, and Chief Executive Officer of Quantum Lean LLC, a privately held manufacturer and supplier of precision components. Prior to that, he was President and Chief Executive Officer, as well as a Director, of Gardner Denver Inc., a manufacturer and marketer of engineered industrial machinery and related parts and services, from 2008 until 2012. During his tenure at Gardner Denver, he created a high-performance culture that delivered significant value for customers, employees and shareholders.
Prior to joining Gardner Denver, Pennypacker served in positions of increasing responsibility at Westinghouse Air Brake Technologies Corporation, a worldwide provider of technology-based equipment and services for the rail industry with his last position being Vice President-Group Executive. He has also served in a number of senior management positions and operational roles during his time at The Stanley Works, a worldwide producer of tools and security products, and Danaher Corporation, a manufacturer and marketer of professional, medical, industrial, and commercial products and services.
Pennypacker earned a Bachelor of Science degree in operations management from Pennsylvania State University and an M.B.A. in operations research from St. Joseph's University.