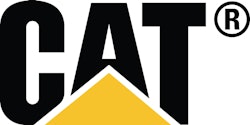 Caterpillar Inc. and the Caterpillar Foundation have announced a $500,000 donation to The Finca Vigía Foundation, a U.S. non-profit working in collaboration with Cuban cultural preservationists and other donors to restore and preserve Ernest Hemingway's home, documents and historical artifacts in Cuba.
In accordance with U.S. and Cuba regulations, the donation will support the construction of an onsite conservation laboratory with archival storage facilities at the Hemingway Museum in Havana, known as the "Taller" building. The Taller is critically needed to ensure the safety and protection of the irreplaceable Hemingway artifacts and documents.
The Taller is the first construction project in Cuba to use modern U.S. building materials since the 55-year-old trade embargo began.
"Caterpillar is proud to be a part of this significant project, and we're committed to being a business and cultural partner with Cuba," says Doug Oberhelman, Caterpillar Chairman and CEO. "Because of our own deep history and rich heritage, we recognize the importance of preserving the rich Hemingway heritage that unites the American and Cuban people."
"Caterpillar's support of our work is tremendous," says Jenny Phillips, co-chair of the board of directors of The Finca Vigía Foundation. "Hemingway lived in Cuba for the last 22 years of his life. It is where he collected his life's work: correspondence, galley proofs, manuscripts, thousands of photographs...the collection is astounding. Caterpillar's vision to contribute to the construction of conservation laboratories and provide archival storage will allow Hemingway's legacy to be preserved for generations to come."
In addition, Caterpillar's contribution will enhance workforce readiness by providing mentoring and leadership to the skilled Cuban workers assisting with the project.
"The Caterpillar Foundation is focused on building sustainable, thriving communities around the world," says Caterpillar Foundation President Michele Sullivan. "We believe no one organization, group or person can do it alone when it comes to creating such sustainable change. We commend The Finca Vigía Foundation for their long-standing collaboration with the U.S. and Cuban governments and other partners to ultimately help build economic vitality and jobs. When we work together, we are stronger." 
Last month, Caterpillar announced Rimco would become the Cat dealer for Cuba, an important step in the company's preparations to best serve the Cuban marketplace with construction and mining equipment, power systems, marine and industrial engines.