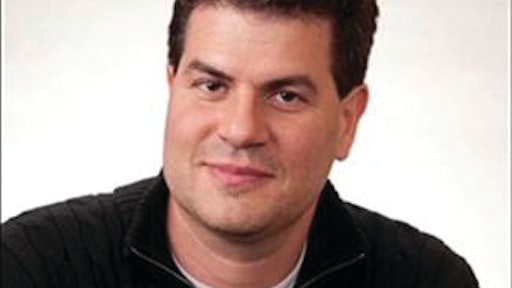 Have there been external influences that have influenced the demands or expectations of your customers and how you design off-road equipment?
Yes. Most of our clients are non-Asian manufacturers. As we're all aware, industrial product manufacturers have had to deal with the downward cost pressure coming from off-shore labor markets for over a decade. Over the last five years though, that pressure has been compounded by two additional factors: 1) Asian manufacturers have become innovators understanding how to provide end-user value as well as economic value with their offerings, and 2) the blatant disregard for intellectual property by some Asian countries and the lack of legislation surrounding the problem. Now more than ever, our clients must leverage the power of their respective brands while introducing new and relevant products before their Asian counterparts. These products don't necessarily need to be the cheapest, but they do need to show "real" value to the end users of those products.
Have you seen a change in your process or business model since the 2008-09 economic recession?
Absolutely. In 2010 we made the strategic decision to place more emphasis on "Innovation consulting." Though we are still the full-service product development firm that was started by Brooks Stevens in 1934, our clients are justifiably asking for help at the front-end of their new product development processes—what we call "the Fuzzy Front End" in our profession. Our successful clients invest time and capital identifying market opportunities before building business cases for new programs. They are building what I call an "Innovation Pipeline" that can feed their stage gate pipeline. We assist by conducting user-centric discovery and validation research, and we facilitate and participate in strategic IDEAtion sessions where we take the "murky" results of the research and create actionable product concepts and prototypes.
How have design software and digital technologies enhanced your capabilities and what you are able to offer/deliver to a customer?
From our standpoint, there haven't been significant advances in conceptual design software (3D CAD, sketching tools) over the last five years. However, engineering simulation software and add-on modules to existing CAD systems have become more integrated, and the user interfaces of those software programs have been made much more intuitive for design engineers to use. It is important to note that an occasional user of simulation software cannot replace an experienced expert analyst. However, the design engineer can now make quick decisions on what to pursue or not pursue during the concept exploration phase of our innovation process, allowing the expert analyst to focus efforts on validating designs that have made it through our innovation pipeline. The impact for our customers is faster and cheaper concept development that feeds into their product development processes.
Advanced technologies or systems you've had to design or incorporate into a vehicle?
We have developed a sort of niche in operator environment design over the last 10 years. Because of that experience, we were awarded the contract for a new joystick program by Sauer-Danfoss (now Danfoss), manufacturer of industrial controls, in 2010. In 2012, Sauer-Danfoss launched the JS-7000 series joystick platform. We started with Discovery and handed the design off when it was fully engineered by Brooks Stevens. It was our client's first time being part of a worldwide, user-centric research program. Their business objectives included the development of a what I refer to as a "universally ergonomic" electronic control platform to be used across multiple categories of off-road equipment. This program would not have been successful without the research effort.
A focus on simplified system design
With respect to cab operator environment, it is becoming more important to simplify operator control and operation systems. They need to be easier to use and understand, quicker to learn and become efficient. Technology has to be integrated so it is seamless and intuitive. Simplified design goes beyond operation, it also involves making the product easier to manufacture and assemble as well as maintain and service.
Simplification leads to efficiency, efficiency saves money and time at all levels of the product. One of the big challenges of simplification is the extreme level of collaboration that has to be done by the product development team. You need to include the voices of all stakeholders - users, owners, marketing, sales, manufacturing, service, parts and system suppliers. They all have to form a team and work within a managed product development process in order to succeed.
How do you see your company evolving in the future to continue to meet changing off-road equipment demands?
We feel becoming a source to manage product innovation will be important to our clients to help them understand the stakeholders needs and apply them to new products concepts. We have been working to ensure we have the staff, skills and techniques our clients can leverage for success.
George Konstantakis is an entrepreneur, inventor and licensed Professional Engineer. Currently President of Brooks Stevens, George co-founded Ingenium Product Development in 1997 and helped broker the merger between the two firms in 2007.
For 20 years, George has been helping clients engineer and develop products in the consumer, industrial, recreational and healthcare industries. Specializing in Program Management, high-end solid modeling and engineering simulation (CAD, FEA, CFD, MBS), he helps bring product ideas to successful fruition for his clients… the likes of Harley-Davidson, Briggs & Stratton, John Deere, and GE Healthcare.
At Brooks Stevens, George connects the Research, Industrial Design, Engineering and Model Making professions. Our goal is to empower our clients to make strategic business decisions by "doing the right things right"… resulting in truly relevant new products.
George holds an MS in Aerospace Engineering from Pennsylvania State University, a BS in Mechanical Engineering from Worcester Polytechnic Institute and a Certificate in Managing Product Development from Northwestern University. He is on the board of Wisconsin's Product Development Management Association, and he is an active member of APDF, NSPE, ASME and other professional and community organizations.
Companies in this article