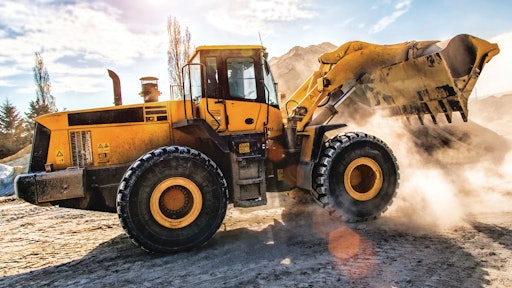 Editor's Note: The following article is brought to you by Danfoss
The direction of the heavy-duty equipment market is clear: Original equipment manufacturers (OEMs) are increasingly seeking solutions to lower a vehicle's Total Cost of Ownership (TCO). Fuel efficiency plays a large role in overall vehicle costs, and Danfoss is working to create solutions that offer continued improvement for fuel efficiency as well as the productivity of the machine.
"It's not just about looking for fuel efficiency gains at a component level, but on the complete drivetrain system," says Tom Braun – Sales Development Manager for Danfoss' Hydrostatic Product Line. "The industry is moving toward system solutions rather than improving efficiencies at the component level. This is the trend we see at Danfoss, and it is the path we are following for our vehicle solutions and product offerings."
Danfoss' Best Point Control (BPC) software solution continuously detects the required power for a vehicle's current operating conditions and is constantly adjusting the key operating parameters of the key drivetrain components—including the engine, hydrostatic transmission, and various final drive concepts—to find and maintain the vehicle's optimum performance.
Already available around the world, BPC has been field tested and proven to provide on average 25% in fuel savings depending on the application and its duty cycle. "What separates Danfoss' Best Point Control software from other solutions in the markets is that it is always optimizing the vehicle's performance at every speed. Traditional solutions are only delivering performance efficiencies at certain operating conditions. Best Point Control is always calculating the current power demand of the vehicle and adjusting the appropriate components accordingly," says Braun.
And, while the BPC software's primary focus is on optimizing a vehicle's propulsion demands—for applications with active boom use while in motion such as telehandlers or forklift trucks—there are additional inputs for external speed or power commands.
But fuel savings and efficiency opportunities also lay outside of the drive system, which is why Danfoss is always taking fuel savings into consideration during development of any of its smart solution product offerings.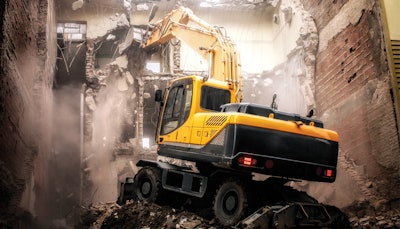 For example, on the work function side, Danfoss offers its Electronic Torque Limiting (ETL) solution which is combined with a Danfoss pressure compensated, load sensing (PCLS) pump. This solution proactively and automatically maximizes system pressure in milliseconds for the available engine torque while preventing engine stalls.
"When you combine and integrate several sub-system solutions like Best Point Control for the drive system and Electronic Torque Limiting for the vehicle's work functions, they are able to communicate together on a proven, common software platform and create fuel savings potential for an overall total machine power management solution," explains Braun.
"At Danfoss, we see the trend toward system optimization, and in turn we also work with suppliers of diesel engines and gearboxes to make sure we continue to deliver the best efficiency control on all components from the engine to the final drive," says Braun.
In the end, the goal is simple for OEMs. Deliver a vehicle that can get the work done effectively and efficiently for the lowest TCO. Danfoss' software and total system solutions like Best Point Control and ETL will make that goal easier than ever.