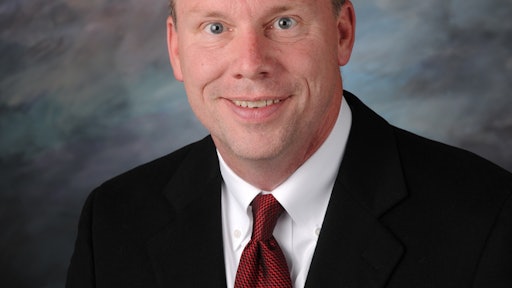 What are some future customer needs and technology trends in the construction equipment industries?
The construction market has been around a long time, but there are some recent trends that are clearly influencing our customers' needs and therefore our products. These trends include more competitive business environment, increased work in urban environments (as opposed to green field projects), a shortage of available operators and technicians and diesel engine emissions and environmental regulations.
These trends drive changes to our products like using GPS for blade control on a dozer (fewer qualified operators and more competitive work environment), rubber-tracked high speed dozer or reduced tail swing excavators (more urban work environments) and telematics solutions (more competitive work environment – data to manage the business).
Clearly we are focused on more efficient, more productive products that provide data to our customers to optimize their business.
How is the aging skilled workforce placing pressure on the construction equipment industry? What is being done to be prepared for this decreasing workforce?
The changes to the workforce is driving more ergonomic operator interfaces to enhance their skills and reduce the effort. There is also clearly a trend to improve the operator environment to encourage operator retention. Improvements to productivity also allow more work to be completed by fewer products.
"Make the new operator better. Don't make a great operator good."
With technology to enhance operator skill we are looking to make the new operator good, quickly. However, we don't want to take control of the machine away from the experienced operators – we don't want to make the great operators good. This is the challenge of operator skill enhancement features we are building in to our products.
How do the large growing markets without strong infrastructure affect the construction industry?
Outside of developed markets like the U.S./Canada, Western Europe and Japan we are seeing large demand for our products to develop or improve the existing infrastructure. These markets tend to be less regulated and desire less sophisticated products, but they do value low acquisition and operating costs. They also tend to have high usage of the product compared to other markets.
We clearly see that many of these markets require products designed for their applications and not reduced versions of the more mature markets product lines. These markets are attractive because of their rate of growth and designing for these locations makes us better because we learn how to reduce the costs of all of our products and improve their efficiency.
In 2006 half of the world population lived in urban environments. This trend is expected to continue with 60% of the world living in urban environments sometime in the 2020's. This trend drives our products to be more versatile, work in tighter environments and be more location friendly (noise, roading, etc.).
Is GHG emissions the next step in the emissions requirements? If so, how will the construction industry address this?
The industry is waiting on the EPA and Europe to define the next generation of diesel engine requirements after Final Tier 4. We are expecting/speculating that it will be related to GHG emissions.
During your presentation at the NFPA's IEOC, you said that this was a new era of fuel economy sensitivity. What did you mean by that, and why do you think that is so?
Our customer are more sensitive to operating costs because of the increasing competitiveness of their businesses. They are also expecting diesel fuel prices to continue to increase, making fuel an increasingly significant part of their expenses. Next, if GHG are the next generation of diesel engine emissions this will put further pressure on fuel economy.
As technology continues to develop and people are gaining access to more and more information, how is this affecting their decisions to buy and a manufacturers decisions to build?
Customers are savvy, but risk adverse. We see customers buy or rent a new technology to gain experience and they are clearly looking for a quick payback to justify the expense.