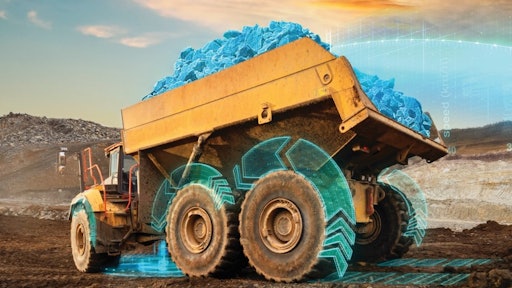 Allison Transmission
Original equipment manufacturers (OEMs) have many options for powering their heavy-duty, off-highway equipment: diesel, gasoline, electrification, alternative fuels and hybrid configurations. What are the driving reasons for a move to electric or hybrid mobile equipment? What factors go into making the power selection decision?
According to Dr. Wilfried Aulbur, a senior partner, at industry consultant Roland Berger, "The off-highway segment will require different technologies for different use cases. Most compact equipment, like mini excavators, are good use cases for battery electric equipment because they require less power density variations in their duty cycle. On the other hand, hybrid technology is more suitable for larger, heavy-duty applications because hybrid configurations can provide significant operating cost benefits as well as performance stability, with some OEMs claiming to reduce fuel consumption by more than 25%."
The Goal: Emission Reduction and Meeting Sustainability Goals
Climate change and the global goal to decrease emissions are well-known reasons to move away from the use of fossil fuels. Other reasons that some OEMs have abandoned diesel specifically include end-user or customer needs and meeting Environmental Social and Governance (ESG) sustainability goals, which go beyond environmental stewardship. With environmental concerns understandably a major driver, OEMs' aim is giving their end users what they want.
"Many utilities have set a goal of 100% electric fleets by 2030. Helping our customers reach their sustainability goals has been and continues to be a priority for Terex Utilities," said Joe Caywood, director of marketing and product management, Terex Utilities. As Terex's customers' requirements change, the company will shift and research to meet them.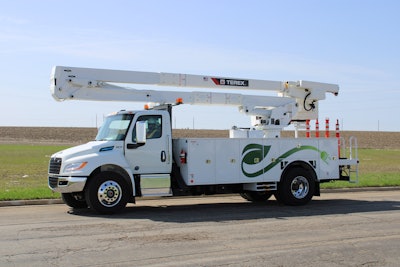 "Customer demand, which is the product of several factors, is the driving force behind the trend toward hybrid and electric equipment," said Zach Gilmor, product manager, Genie. "Regulatory requirements are, obviously, one of the factors driving electrification. As regulations are adopted that place limits on noise and emissions, demand is increasing for efficient, clean, quiet jobsite equipment. Beyond that, hybrid and electric equipment also can help companies meet their ESG sustainability goals."
The innovations in technology and equipment required to meet emission regulations and customer needs requires research and investment. This is a priority for the Allison Transmission team.
"In the coming years, OEMs in the off-highway industry will look to propulsion solution manufacturers as they begin to evaluate electric vehicle capabilities, said Kartik Ramanan, executive director, global off-highway, customer support and service engineering, Allison Transmission. "Allison is committed to taking a leadership role in powering advancements to sustainability and environmental initiatives across global markets. Allison has made approximately $350 million in direct investments to advance electrified propulsion technology."
Terex has also been making that investment according to Caywood. "We have been investing in green solutions for more than 15 years. With each introduction, it was the right solution with the technology that was available at the time."
While full-electric equipment is a goal for many end users and OEMs, challenges exist that prevent the transition for some mobile equipment.
Electrification Barriers
The transformation of passenger vehicles with internal combustion engines (ICEs) to electric is well in process. However, OEMs producing heavy-duty, mobile vehicles face challenges when attempting to move to 100% electric. Among them are:
Technology limitations
Power demands and the perception of electric
Charging infrastructure
Higher costs
The most limiting factors for battery electric equipment, such as excavators, are battery costs and charging availability at the construction site, said Giovanni Schelfi, principal at Roland Berger.
"Additionally, significant improvements in battery technology and charging technology are required to make use feasible, for example via overnight charging," Schelfi said.
According to Gilmor, taking a holistic approach to electrification can help OEMs avoid some challenges.
"We didn't just think about the power source, but the entire design of the machine, to take advantage of the benefits of electrification and improve efficiency, enhance jobsite performance and lower the total cost of ownership," Gilmor said.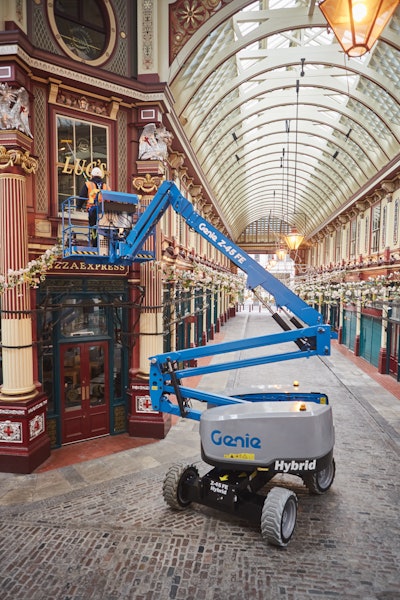 Technology Limitations
Initially, Terex's plan to produce a fully-electric utility truck was limited by the technology.
"Overall, [we were] waiting for reliable technology to be available. We had the vision early but at that time things like battery management systems were not reliable and batteries weighed too much," said Caywood.
Technology remains a challenge for some OEMs. While battery system innovations have occurred, not all types and sizes of mobile equipment can be fully electric. Electric power is often insufficient for many actions required of these vehicles, including startup, acceleration and transient operations.
Perception
Even if the power capability matches the equipment's functioning, the perception for some end users is that an electric vehicle will not function as well or be as efficient as an ICE.
"We're starting to get beyond the perception challenge," said Gilmor. "And as more people have exposure to hybrid and electric equipment on the jobsite, and as we're seeing it more in personal lives, the perception is shifting, and people are realizing the benefits of electrification."
As electric vehicle use expands, the perception is changing. The technology has become part of daily life with multiple major automakers either producing electric vehicles or plan to soon in the future. Some manufacturers have made promises to move to all-electric vehicles in the future, including GM. Ford recently produced an all-electric F150 truck, Lightning, and had more than 200,000 orders for it.
"As more people have exposure to hybrid and electric equipment on the jobsite, and as we're seeing it more in our personal lives, the perception is shifting and people are realizing the benefits of electrification," Gilmor said.
Infrastructure
Charging infrastructure, a major challenge that OEMs do not control, presents a substantial challenge. For the construction industry, most sites do not have access to electricity when a project begins. Even when electricity becomes available, problems exist.
"Even when there is electricity on site, there's the question of the physical space necessary to make full electrification realistic, said Gilmore. "Many construction sites are already space constrained, and having room to stage all the equipment for charging overnight is not practical."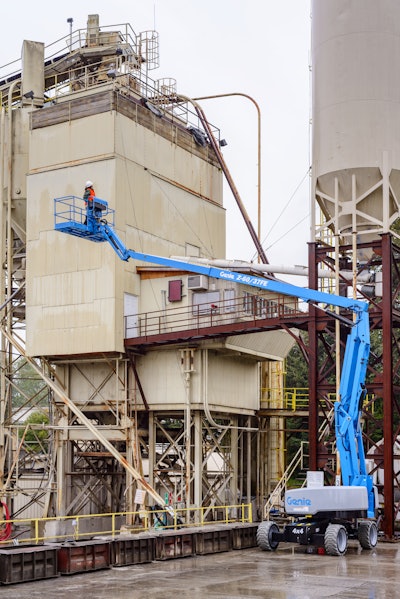 Hybrid Solutions
Electric is not the sole low-emission technology, and because some vehicles cannot be 100% electric, hybrid may be the solution. The research and equipment around alternative fuels (hydrogen, natural gas and biofuels) continues to grow. In addition, many OEMs are producing components and systems to function in hybrid configurations.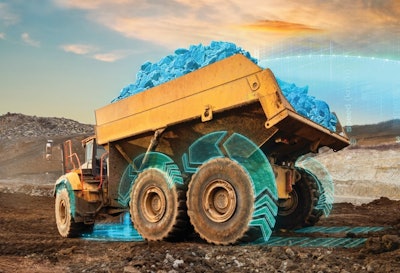 In off-highway, heavy-duty mobile vehicles, a hybrid approach often trumps a 100% electric solution. The main reason, as mentioned earlier, is power limitations of electricity for larger equipment and specific functions. While alternative fuels are options that engine OEMs are investigating, hybrid diesel-electric equipment is prevalent.
One example from Bosch Rexroth is an electric hydraulic system for implements on equipment, but the primary driver on is still typically a diesel ICE. While Bosch Rexroth focuses on fluid power, the need to reduce emissions and expectations for components to be integrated, automated and electrified have inspired the move to electric.
Another example is from Allison Transmission. The drive of a passenger bus is hybrid but allows for fully-electric propulsion for up to 10 miles depending upon duty-cycle. This can be used when entering areas that require low noise or lower emissions.
"As interest in electrification continues to gain momentum, many fleets remain reluctant to go all in on fully electric vehicles at this early stage," said Kartik Ramanan, executive director, global off-highway, customer support and service engineering, Allison Transmission. "Critical feedback from our customers is what inspired Allison to develop the eGen Flex with enhanced capabilities for coach and transit buses, effectively serving as a bridge solution between conventional fuel and full electric solutions."
In addition to hybrid transmissions, Allison Transmission also manufactures electric axles. The eGen Power 100D, the first e-Axle that Allison brought to market in 2020, is powerful and fully integrated. It was developed for heavy-duty trucks such as 6 x 2 tractors.
Genie produces fully-electric and hybrid approaches in its vehicles and has for a while.
"More than 70% of the equipment Genie manufactures is already electrified," Gillmore said. "Our FE hybrid technology, which is available on a range of Genie boom lifts, has been [on] the market since it was introduced on our boom lifts six years ago."
Terex has fully electric bucket truck, but it also worked with hybrid solutions. "For many years, we have offered a hybrid solution to reduce idling, fuel usage, and exhaust emissions," Caywood said. "At various stages, we have had several hybrid models working in the field and continue to see this solution helping to reduce emission and meet sustainability goals."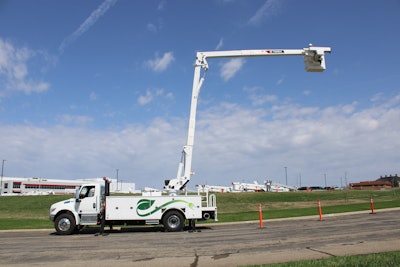 A Hybrid Challenge: Parallel or Series Architecture?
With electric hybrid solutions, a choice must be made—should be made, according to Ramanan. Should a parallel or series architecture be used? Each architecture is faced with tradeoffs.
"Allison initially launched with a series architecture," Ramanan said. "Allison later made the investment to convert to a parallel architecture. This change enabled Allison's electric hybrid systems to realize the benefits of electric hybrid propulsion, while still offering a direct mechanical connection to the driveline to maximize performance and torque delivery."
This was critical decision because it allowed the system to operate large commercial vehicles on significant grades while meeting the performance requirements. This can be challenging, perhaps impossible, for series architectures.
"Allison then further optimized our architecture by adding a disconnect clutch to the transmission in our parallel electric hybrid system," said Ramanan.
This enabled the efficiency benefits of a series hybrid system by creating a mechanism that allows the system to disconnect from the mechanical connection when it is not needed to meet the demand for power. This disconnection is determined by the operator of the vehicle through throttle input.
Technologies Available from Allison, Genie, &

Terex
The participants interviewed for this article have multiple electric and hybrid options available that can help OEMs with electric and hybrid options for mobile, off-highway equipment.
Allison Transmission
4000 Series transmission, the TerraTran, is designed for off-highway applications such as mobile crane, articulated dump truck, wide-body mining dump trucks and defense vehicles.
H 40/50 EP, electric hybrid propulsion system has operating in transit buses for almost 20 years.
eGen Power 100D electric axel (e-axel).
The eGen Power 130D is specifically designed for the European and Asia Pacific markets, where many commercial vehicles require a heavier, 13-tonne gross axle weight rating.
The eGen Power 100S e-axle was developed to address the needs of heavy-duty 6x4 tractors and heavy-duty straight trucks, as well as medium-duty trucks and school bus applications.
Genie
Fully electric boom lifts.
AC electric-drive equipment, including slab scissor lifts and multiple boom lifts.
DC electric boom lifts.
Terex
HyPower SmartPTO by Viatec is a simple and reliable product that reduces idling, increases fuel savings and minimizes noise and air pollution (Earlier this year,

Terex

announced its investment in Viatec, Inc.).
An Optima 55 aerial device powered by the HyPower SmartPTO by Viatec is now available on an International Navistar eMV 33,000 GVW chassis.
Looking to the Future
Powering medium- and heavy-duty off-highway equipment continues to be fluid. Traditional diesel-driven ICEs remain the dominant power mode in the current landscape. This will continue for the near term.
"Future proofing their business to the upcoming ESG challenges is essential for all corporations to remain sustainably competitive," said Aulbur. "Most off-highway players are therefore committing to sustainability as a key strategic topic, with some OEMs giving themselves challenging targets. This includes achieving net-zero operational emissions by 2050. Hybrid-diesel engine technologies, which consume significantly less fuel than traditional ICEs, use less fluids, and have fewer components, provide a tangible bridge toward those goals"
Companies in this article