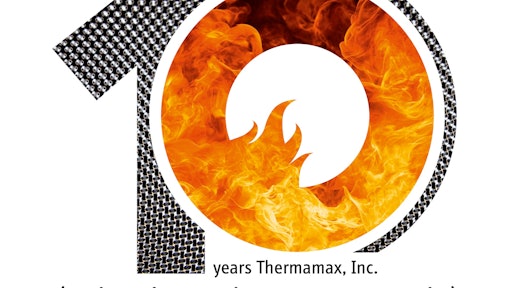 Back in August 2007 Thermamax, the Germany-based specialist for high temperature insulations for combustion engines and exhaust systems, had made the step over the Atlantic Ocean and established Thermamax Inc. in Aurora, IL. The move to the USA consequently followed the company's strategic focus on internationalization and, in particular, on expanding its footprint in the North American market.
"At the time we established Thermamax Inc. in the Midwest, we saw a substantial market potential for high temperature insulations in the US. The impressive development of the company in the last 10 years has proven that we were absolutely right," says Hartmut Auer, CFO of Thermamax Hochtemeperaturdämmungen GmbH, Germany and Managing Director of Thermamax Inc. from 2007-2014.
In the initial phase, Thermamax Inc. mainly concentrated on the development of the existing and new customer base. Local production of prototype insulations and small volume serial products started soon after the formation. Then, after several very successful years with business growing and increased market penetration, Thermamax Inc. moved into a new facility in North Aurora in 2015. After considerable investments in new, state-of-the-art machine tools including a numeric controlled hydraulic press and a highly sophisticated Trumpf 5-Axis, 3D laser cutter, Thermamax was able to enter into the localized large scale production of integral insulations for engines, turbochargers and exhaust gas pipes.
Following the continued success and growing market demand for high temperature insulations, the beginning of 2017 required an expanded local footprint by almost 50,000 sq. ft. (4,700 sq. m). The extended space is currently being developed into a production area for sheet metal insulation (cladding), mainly for larger diesel and gas engines.
"After the expansion of the new production area is completed, Thermamax, Inc. will be in the position to produce almost the entire Thermamax product portfolio in its Aurora facility. This will enable us to meet our customers' demand for increasing local content, and to be well positioned for the next years," says Dirk Balthasar, President of Thermamax Inc.