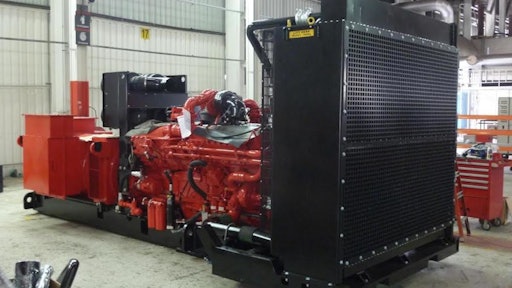 AKG America, a leading manufacturer of robust and efficient cooling solutions, has launched several new pre-configured engine cooler models at POWER-GEN 2016. The expanded AEL Series engine cooler package is highlighted by a significant increase in the maximum current range from 700-5,000 hp. 
The new, more powerful, large AEL Series modules are available with several options to meet cost and space constraints. Options include core material type, multiple fan drive options, and horizontal or vertical orientation. 
The standard AEL Engine Line delivers up to 700 hp and has an optional oil cooler feature. Fan drive options include direct fan, hydraulic fan, and clutch fan drive.
At POWER-GEN 2016, AKG will showcase the AEL04 for mid-range Tier 4 engines and AELN8 for larger engines.
"Each AEL Engine Line cooling package is cost efficient, pre-engineered, fully designed and available with short lead times," says Michael Ellis, Business Development Manager at AKG Americas. "The new AEL large coolers complement our broad offering for the power generation market."