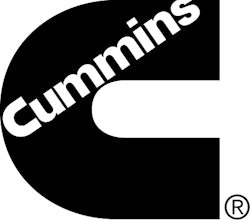 For the 12th straight year, Cummins Inc. has been awarded a perfect score in the 2017 Corporate Equality Index (CEI), a national benchmarking survey and report on corporate policies and practices related to LGBT workplace equality, administered by the Human Rights Campaign (HRC) Foundation.
The ratings were announced December 5 by HRC, the largest U.S. civil rights organization for lesbian, gay, bisexual and transgender employees, which has more than 1.5 million members and supporters.
"At Cummins, we have a long legacy of embracing the opportunities created by a diverse organization," says Chairman and CEO Tom Linebarger. "Diversity and inclusion throughout our company allows us to attract and retain the best talent and fuels a more innovative work environment, allowing Cummins to be a strong and successful company."
The HRC's Corporate Equality Index (CEI), introduced in 2002, provides an in-depth analysis and rating of large U.S. employers and their policies and practices related to LGBT employees. Businesses are rated based on their responses to the CEI survey.
The 2017 CEI rated 1,043 businesses in the report, which evaluates LGBT-related policies and practices including non-discrimination workplace protections, domestic partner benefits, transgender-inclusive health care benefits, competency programs, and public engagement with the LGBT community. Cummins' efforts in satisfying all of the CEI's criteria results in a 100% ranking and the designation as a Best Place to Work for LGBT Equality.