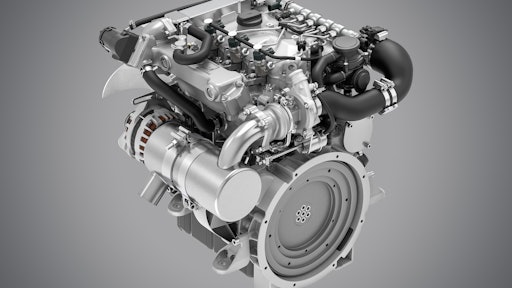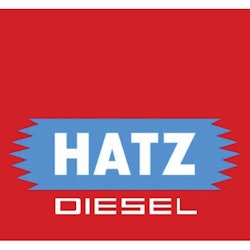 On the occasion of the start of series production of the 3H50TIC three-cylinder engine and under the headline "Meet the Applicationizer", Hatz recently presented its now considerably extended product range of H-Series diesel engines to the international press.
Using presentations, Hatz showed the extraordinary features of the H-Series and impressively demonstrated them live with a variety of machines and vehicles. The wide variety of options enables machinery manufacturers to equip their applications with the latest engine technology, with engines from 18.4-62 kW for every conceivable global market.
Hatz H-Series: Off-highway innovation
The Hatz H-Series engines are based on the company's many years of expertise and innovation. Ground-breaking inventions such as the flat seat injector in 1926, which still influences injector technology to this day, or the first industrial diesel engine made of aluminium in 1958, which only much later became standard throughout the industry, are just two of many highlights in the history of the company. With its H-Series three- and four-cylinder diesel engines, Hatz is again marking a milestone in innovation and development.
The H-Series boasts some impressive features such as higher power output, efficiency and torque with smaller engine capacity, lower weight, smaller size, lower fuel consumption or lower emissions, to name just a few advantages. This new class of engine has been achieved by means of a consistently applied downsizing principle, combined with top-class components. These include sturdy and highly effective turbochargers, as well as the special Bosch off-highway common-rail fuel injection system. Other top-quality components from such suppliers as Mann+Hummel, Mahle, Behr or Kolbenschmidt/Pierburg round off the Hatz engine design.
The extensive Applicationizer family
The latest arrival in the Hatz H-Series family is the three-cylinder 3H50TIC. The power range extends from 18.4 up to 46 kW. In comparison, the four-cylinder H-Series 4H50TIC engine, which started series production in 2014, has a power range of 37-55 kW. Both engines are also available as a less expensive TI version without exhaust gas recirculation and diesel oxidation catalytic converter, for sales markets with poorer-quality fuels and less stringent emissions regulations. In this version, the power output of the 3H50TI ranges up to 47 kW, and up to 62 kW in the case of the 4H50TI.
For markets with new and stricter emissions regulations, such as EU Stage V in Europe, Hatz has designed the 3H50TICD and the 4H50TICD. Both these engines are also equipped with a diesel particulate filter (DPF), with power output figures identical to those of the TIC engine versions.
The 3H50T represents a special version. This three-cylinder engine has been specifically developed for machinery and vehicles that can be powered by a very high-torque engine with a power output of less than 19 kW, meaning that they do not fall under the EU Stage V rule. Thanks to its great strength, the 3H50T can replace larger and more powerful engines in many cases, saving manufacturers high capital investment costs for the redesign of the machine to comply with EU Stage V.
All engine options are also available as an Open-Power-Unit (OPU) version. This fully turnkey engine is equipped with radiator, hoses, wiring and electronics ex-works, and can be quickly and simply installed by the manufacturer.
Another option is the Hatz Silent Pack. An additional engine housing serves as protection against the weather and accidental contact. At the same time, the engine is 60-percent quieter with Silent Pack 60 than the equivalent OPU version without housing.