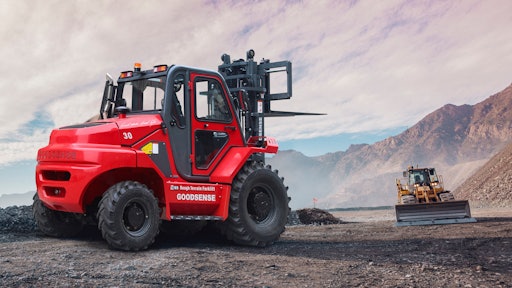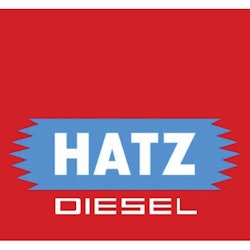 All-terrain forklifts are machines with impressive properties. They truly shine where forklifts intended for use on firm surfaces reach their limits. The Goodsense FD30 RT4 is used wherever the ground or surface is uneven or not primed.
With its all-terrain tires, all-wheel drive option, robust construction and powerful H-Series engine from Hatz, the forklift is perfectly suited for work on rough terrain. For example, RWE will be using the forklift for opencast mining as of June 2018.
Hatz H series diesel engine: The perfect drive for a new forklift generation
In 2017, the forklift was redesigned based on a concept that is fit for the future. The requirements: Suitable for all terrain, high carrying capacity and a powerful, robust engine with advanced technology. The Hatz 4H50TIC meets these requirements perfectly: It generates enough power and performs well thanks to its state-of-the-art downsizing principle and engine that occupies only 2 L of space, over 55 kW output and 240 Nm of torque. It was a challenge to install the engine as deep as possible in order to guarantee a low center of gravity when the forklift is in use. To achieve this in confined spatial conditions, the fan cooling for the engine has been placed higher. A special solution for the side air intake is also necessary. The air supply pipe on the Hatz engine can be swivelled, which makes horizontal, side air supply possible without complicated construction or unwanted compromises.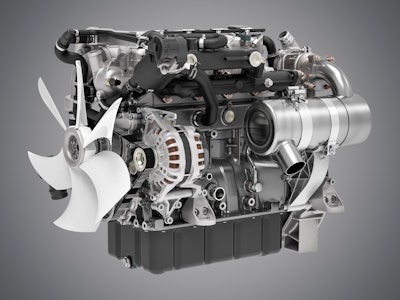 Machine users enjoy state-of-the-art technology
The Hatz 4H50TIC does not simply fulfil Goodsense's requirements. It also offers users decisive advantages. The engine produces especially little vibration, which increases operating comfort considerably and thus helps the driver concentrate on demanding terrain.
Goodsense FD30 RT4
The robust construction, off-road equipment and a powerful engine make it possible to use the forklift even on rough terrain
All-wheel drive can be activated, making it possible to operate on all terrain types, even if there is rain, mud or snow
The engine's long service interval of 500 hours guarantees the forklift can be used for long amounts of time far away from workshops and service partners
Hatz 4H50TIC
The Hatz 4H50TIC's small installation dimensions guarantee optimum and deep installation in forklifts with small engine spaces
The maximum torque of only 1,600 rotations per minute provides enough power reserves for four-wheel drive and lifting functions
Optional variants and components, such as higher fans and swivelling air supplies, allow for additional leeway during machine construction