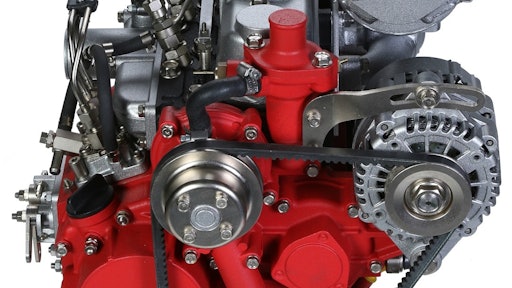 DEUTZ Corp.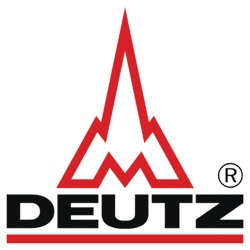 DEUTZ Corporation has expanded its line of under-25 hp engines to better meet the needs of customers who want to efficiently power machines like aerial platforms, welders, trenching equipment and mini skid-steer loaders, as well as equipment for lawn care and pump applications. Two new engines, the D1.2 and the D1.7, will be available for immediate delivery throughout the Americas in Q2 2019 with complete DEUTZ parts and service support already in place.
"As we look to the future, our research has determined that more customers require engines in this particular power category, as they downsize with more efficient powertrains" says Robert Mann, President and CEO of DEUTZ Corporation. "The D1.2 and D1.7 are simple, cost-effective, mechanical engines that meet the latest emissions regulations both here in North America and in the EU."
DEUTZ has entered into an MOU with Kukje Machinery Co., with the mutual intent for both parties to sign a long-term agreement for these engines in early 2019. The D1.2 and D1.7 will be DEUTZ-branded and fully supported by the DEUTZ service network. The engines are naturally aspirated, three-cylinder configurations offered in 1.2 and 1.7 L displacement with output ratings of up to 25 hp. The D1.2 and D1.7 can also be utilized with the new E-DEUTZ products by providing customers with complete hybrid packages that are more efficient and environmentally friendly.
"These engines are well established in the off-highway market, and we're confident that our customers who need engines in this power category will find the D1.2 and D1.7 to reflect the high quality standards that they expect from DEUTZ," Mann says.
In addition to the new D1.2 and D1.7 engines, DEUTZ will also offer its D2.2 L3 engine rated at 24.4 hp with no EGR or exhaust aftertreatment and a high torque rating that provides the type of machine performance typically achieved by 50 hp engines.
"It's all a part of our strategy to provide customers with engines that provide the right amount of power, but are still simple and economical to install and maintain," says Steve Corley, Chief Sales Officer for DEUTZ Corporation. "By enhancing this particular engine range, we're bringing DEUTZ quality and performance to even more equipment manufacturers here in the Americas."