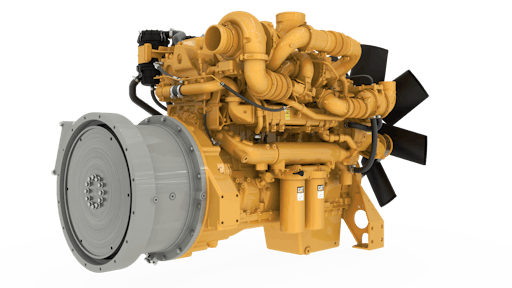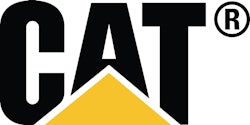 At CONEXPO-CON/AGG 2020, Caterpillar Inc. is giving attendees a sneak peek into the future of Cat engines in addition to the unique services and solutions available today to help our customers succeed.
At-A-Glance Engine Insights
Gone are the days of combing through multiple apps to get valuable insights on a phone or tablet. The innovative solutions offered by Cat digital services bring complete telematics data—regardless of brand—to one easy-to-understand dashboard. That allows its users quick access to important engine diagnostics as well as the engine location, which enables engine owners to be more proactive when it comes to engine upkeep and maintenance.
"Cat digital services enable customers to know the location of their assets by linking them through our connectivity solutions," says Jamaal Crayton, Senior Digital Strategist. "This provides a security component too. We've had customers find equipment that was stolen because sensors in the equipment sent out location status reports."
And subscribers to Cat digital services can also use the service to help avoid downtime. That's because the technology included will allow service personnel to patch into the engine's device, make applicable updates and have it up-and-running in a matter of hours, not weeks. And when time is money, minutes can add up.
Innovative Hybrid Technologies
Caterpillar will display one of the hybrid engine concepts its exploring to enhance the current portfolio of solutions available to original equipment manufacturers (OEMs). The Cat C18 hybrid concept helps optimize machine performance using state-of-the-art technology to capture surplus energy through a parallel hybrid system which, when required, will re-introduce the energy back into the machine. This provides opportunities to solve traditional challenges of fuel consumption, emissions levels and aftertreatment requirements in new ways that bring more value to the OEM and the end user.
"The C18 hybrid concept we've brought to CONEXPO is one example of how we're evaluating a variety of technologies and services with the mission of offering more value to our customers," says James Gardiner, Product Development Manager for the hybrid concept. "Hybrid systems offer many benefits to the OEM and end user: engine downsizing, reduced noise and emissions levels, enhanced machine performance, and many other efficiency gains through proper integration of the complete machine system including the engine, hybrid system, drivetrain and other components with the machine."
Engines on Display
Attendees can get up-close and hands-on with the Cat C9.3B and the C3.6. Passersby in the north hall may also notice a Cat C4.4 industrial power unit on display.
Other engines on display at the Cat industrial engine booth (S84331)​ will include:
Hassle-Free Maintenance with Customer Value Agreements​
We don't call it a maintenance contract because it's so much more than that. A Customer Value Agreement (CVA) is peace of mind, it's security from expert dealer support, it's hassle-free ownership and maintenance.
"These agreements are truly about bringing value to the customer. While there is no doubt that preventative maintenance is the baseline of every CVA, engine up-time, cutting-edge support and long-lasting relationships are at the core of what we do," says Rob Kruziki, Customer Value Agreement Manager.
Regardless if you've got one piece of equipment or a large fleet, the services contained in a CVA can be tailored to fit a customer's business needs.