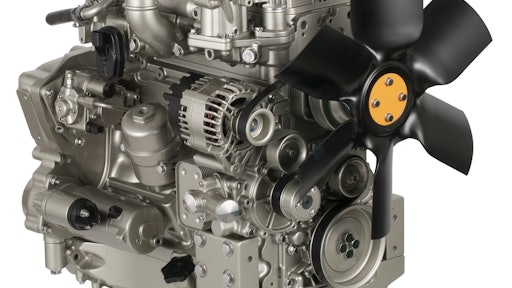 Perkins

Our Perkins Syncro range provides great choice and flexibility for compact machine development, helping you to take advantage of growth market opportunities. Delivering from 29-100 kW (39-134 hp) of power and between 120-500 Nm torque, our 1.7, 2.2, 2.8 and 3.6 liter engines are engineered to integrate perfectly with your machine design and deliver the right value and performance to support your business growth.
3-Cylinder Turbocharged Perkins Syncro 1.7 Liter
29 kW (39 hp)
Maximum torque of 120 Nm at 1800 rpm
Rated speeds up to 2800 rpm
The engine, along with the 2.2 liter, 4-cylinder variant, features common rail direct injection and full authority electronics and meet EU Stage IIIB, U.S. EPA Tier 4 Final emissions standards.
The compact package size and sleek engine architecture of the 1.7 and 2.2 models features a rear-mounted small diesel oxidation catalyst (DOC), allowing customers to adopt no-compromise machine designs across many compact applications including skid steer loaders, aerial work platforms, lift booms, wheeled loaders, hydraulic excavators and rollers.
4-Cylinder 2.8 Liter Diesel Engine
55 kW (74 hp)
Up to 325 Nm of torque
Meets multiple global emissions standards including Stage V, Tier 4 Final
Increase in power density of 22% when downsizing
The 2.8 liter common rail engine, available as a turbocharged and a turbocharged aftercooled variant, delivers the performance, value and reliability our customers expect to help them access new markets and support their business growth.
The Perkins Syncro 2.8 liter benefits from a suite of technologies including a common rail fuel system, electronic control, advanced air systems and flexible aftertreatment configurations, with an array of engine and off-engine mounted options for optimized packaging in all machines.
For the latest information on the Perkins Syncro engine range visit www.perkins.com/syncro
Request More Information
Fill out the form below to request more information about
Perkins Syncro Engines