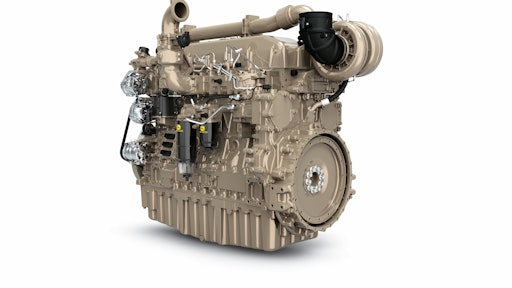 John Deere Power Systems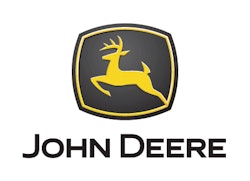 Building on the JD14 engine design from John Deere, the JD18 engine was engineered with flexibility, serviceability and durability in mind. The JD18 extends the rated power range, now 522 kW to 676 kW (700 to 907 hp). The engine features a rear gear train, which produces direct power and options up to two rear aux drives for a total of 902 Nm (665 lb-ft) max torque providing quiet operation.
Other key features include:
Uptime focused controls—

John Deere controls offer excellent diagnostic capabilities, enabling future prognostics, and the ability to target the source of engine performance issues.

Durability—

The JD18 features a bedplate design, providing structural benefits for durability, with the ability to be rebuilt two times.

Serviceability and repairability—

The JD18 engine was designed with to simplify service and repair. It has with hydraulic lash adjustment, which offers a maintenance-free valvetrain, eliminating the need to reset the lash.

Fluid management—

The JD18 features new combustion technology, which allows John Deere to offer its extended power range without aftertreatment. Without the need for diesel exhaust fluid, users have one less fluid to manage. The high-pressure, common-rail fuel system allows the engine to deliver optimized fluid consumption. And the diamond like coating improves biodiesel compatibility and system robustness.

Reliable innovation—

The new combustion technology offers a simplified air system, with fixed and wastegate turbos. This allows the engine to meet emissions requirements without applying aftertreatment. This feature provides a simplified engine integration and package size.
Specifications are subject to change. Dimensions may vary based on options selected. Contact your John Deere engine distributor or dealer for more information
Request More Information
Fill out the form below to request more information about
High-Horsepower JD18 Engine