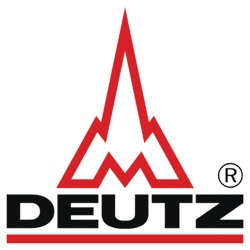 Cologne-based engine builder DEUTZ turned the corner in 2010 and is emerging from the
economic crisis considerably stronger and with impressive growth figures.
DEUTZ exceeded what had been expected at the start of last year by far and significantly
increased its operating profit (EBIT before one-off items) to €42.2 million in 2010, despite
having suffered an operating loss of €46.3 million in 2009. Adjusted for one-off items, which
were mainly incurred in connection with the successful restructuring of corporate funding,
the operating profit (EBIT) for 2010 amounted to €22.3 million (2009: operating loss [EBIT] 
of €89.2 million). After deduction of interest and taxes, DEUTZ still made a net loss of €15.9
million, although this was considerably smaller than the net loss of €119.8 million made in
2009.
The crucial factor in these extremely positive results was the permanent reduction in fixed
costs as a result of DEUTZ's prompt implementation of programs to boost profitability.
They enabled the company to draw even greater benefit from the 42.1% rise in unit
sales to 167,680 engines (2009: 117,961 engines) and the 37.7% increase in reve-
nue to €1,189.1 million (2009: €863.4 million).
This growth was mainly driven by engines for mobile machinery, of which DEUTZ sold
72,000 in 2010 – twice as many as in 2009 (35,000 engines). As a result, the application
segment that had been hit hardest by the crisis achieved the highest growth rate in 2010.
The fourth quarter of 2010 illustrates that the growth trend is continuing. DEUTZ AG's unit
sales in the fourth quarter were up 28% on the third quarter of 2010 and up 65% on the fourth quarter of 2009. Revenue was 29% higher than in the third quarter of 2010 and more than 60% higher than in the fourth quarter of 2009.
Overall, there were plenty of new orders on the DEUTZ Group's books in 2010. The company took new orders amounting to €1,315.0 million during the year, a year-on-year increase of 56.1% (2009: €842.3 million). New orders in 2010 therefore exceeded the annual revenue of €1,189.1 million, thereby confirming the sustained upward trajectory.
This positive trend has continued in 2011, enabling DEUTZ to look to the future with opti-
mism. In 2011, the Company expects unit sales of significantly more than 200,000 engines,
a further sharp rise in revenue of 25% and an operating income of more than €80 million.
"We took key strategic decisions in 2010", says Dr. Helmut Leube, chairman of the Board of
Management of DEUTZ AG. "With a stronger financial base, a sound funding structure and
a product portfolio that offers customers cutting-edge technology of the highest quality,
DEUTZ is again 'one step ahead'."